Nursery is a special time for a child and is usually their first level of education. In this time period, children become acquainted with new skills, they will experience various pastimes, and they will begin to participate in school lessons type of learning. Most children start going to nursery between the ages of three months to six years old. Although kindergarten is not a formal course-like school, most parents send their children to kindergarten for growth and development. The Curriculum of nursery also plays a very important role in educating children.
Nursery teachers
Early Years Educators (also often referred to as Kindergarten educators) are experienced professionals who have been trained in how to communicate with children. These professionals have a variety or qualities and skills. Such as knowledge, energy, patience, passion for their work, management skills, clear understanding of the Curriculum which their nursery follows and creativity. These are the most important factors that every kindergarten teacher should have.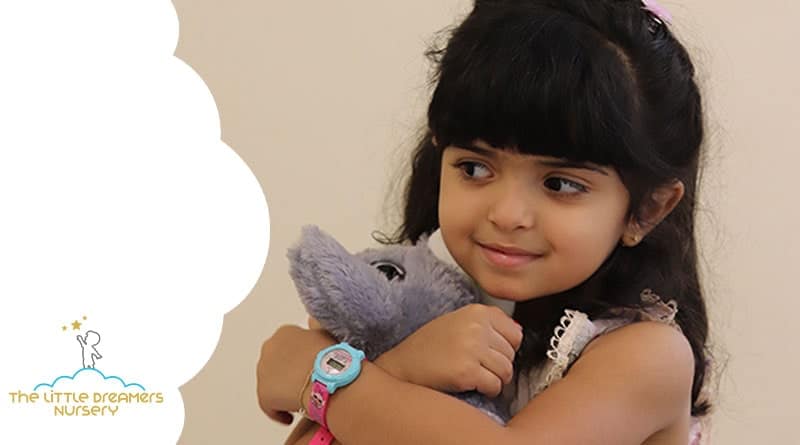 What do children learn in kindergarten?
Kindergarten teaches children different concepts according to the educational programmes in which they follow. These can vary according to their type and amount of tuition, but in general, all kindergartens have basic programs and these are what kids can learn in nursery, which are as below:
Painting is a useful skill for every child to learn. Painting can help to increase children's creativity and will also help to develop their fine motor skills/grip of one-handed materials. Painting and drawing also has been proven to increase children's happiness.
In kindergarten, children will learn the basics of math. They will do this in a variety of ways such as learning with an abacus, recognising the number of objects, finding patterns among numbers and practicing shape recognition are some of the things a child will be  taught.
Although learning a foreign language has many benefits for children, mastering the English language is greatly beneficial as it is such an international language. In the future, this will help to provide the children with more job opportunities when they are adults. Most nurseries make teaching the English language their primary program due to this. During kindergarten, children will learn the basics and concepts of English, including the names of common objects and animals, counting numbers, letters of the alphabet, adjectives, toys, and basic communication phrases.
Music plays an important role in child development and it is what kids can learn in nursery. Exploring music helps to create joy and motivation in children.  In kindergartens, educators will teach children how to control their voices through rhythmic and short songs.They will also focus on learning how to follow a beat by clapping or tapping their feet.
Craftsmanship is the making of objects and their composition. Handicraft is one of the most important activities for children in kindergarten. This is because it increases children's imagination, curiosity and creativity. It also enables the children to develop good problem-solving skills.

The difference between kindergarten, preschool, and individual care
Kindergartens often have more flexible programs than preschools, which are also suitable for younger children. Kindergarten is a fun place whose philosophy of existence is to provide the child with the opportunity to play, have fun and to sleep. Whereas preschools encourage creativity and cooperative games with the goal of elementary education, which focuses on the basic stages of a child's development.
The main goal of most nurseries is to prepare children for their school years. They pursue this goal by teaching many social and academic skills. Unlike kindergarten, in preschool, the focus is on elementary and educational education. This training prepares children for formal schooling and will help to push them forward in the first few years of school. Preschools have a more structured and formal curriculum, as well as providing some degree of social interaction.
Reputable preschools usually have teachers with education related to the field of primary education. Whereas kindergartens may lack this level of specialization.
Kindergartens may have a special out-of-school childcare programme that is open during the summer. Some preschools may also offer these types of services also.
Read more about The difference between kindergarten and preschool here.

Kindergartens accept younger children whereas preschools are for children between 5 and 6 years old generally. However,, sometimes younger children who show signs of interest in learning and connecting with others are also ready for preschool. Although it is not possible for these children to attend preschool, they can look for a nursery which is more in line with preschool goals. In some countries, such as Canada, children between the ages of 2.5 and 5 can enroll in preschool. Preschool is not suitable for children who still need a lot of individual attention, special needs or severe separation anxiety.
In single-person care, such as a babysitter, nanny or childminder, more personal attention is focused on children. Whereas in preschool and kindergarten, the ratio of the number of children to the educator is not an issue.
Finally, kindergarten may not be a good choice for all children, but it is an excellent choice for many. Keep in mind that not attending kindergarten may cause your child to lose learning in the early years of school, it may disrupt their individual potential and their social interaction. It also may increase a child's anxiety about entering school. For this reason, the country's education experts emphasise that all children must have completed kindergarten education before entering the first grade.
Benefits of nursery
In the nursery age period, the brain is developing rapidly and is in a so-called critical period. Therefore early years curriculums, such as those provided in a good kindergarten, will help to facilitate the child's developmental stages. Social and emotional development is one of the benefits of kindergarten for children. In kindergarten, children's ability to think, understand, to use language and fine motor skills is enhanced through play, art, dance, music, mobility, and communication with others.
The child learns in kindergarten to be a professional learner which is greatly beneficial in preparing them for school learning. Effective learning is achieved by fostering communication skills, boosting self-confidence, learning creativity (creativity play for kids), and developing the skills needed for reading, writing and math.
In a good kindergarten, programmes are designed and implemented which focus on raising the child's development  in the following key areas:
Social skills such as playing calmly and persuasively while sharing with others.
Self-awareness and respect for others.
Emotional skills such as understanding one's emotions.
Learning numbers, counting objects and recognising geometric shapes.
The pleasure of learning and participating in group activities, for example, talking to others, making things with the help of peers.
The ability to make new friends.
Facing new ideas and concepts.
Developing the child's self-confidence and self-esteem by strengthening language skills through group discussions with educators and other children.
Modify the pronunciation of words and expand the vocabulary.
We recommend taking a look at this article to learn more about the nursery fee in Dubai.
What else can kids learn in the nursery?
At the Little Dreamers Nursery, we believe that children are born capable and unique with their own interests, passion, and dreams. We aim to develop the children's abilities, well-being, dreams, and interests through a nurturing and inspiring educational program.
We are one of the few nurseries offering after-school activities in Dubai, such as Drama, Ballet, Yoga, Music, gymnastics, and Zumba classes. Some of these curricular are also included in our Nursery Program.
In this nursery in Dubai, we have chosen to follow the UK Statutory Framework for the  (Early Years Foundation Stage) which is underpinned by the principles that children are born ready, able, and eager to learn; actively reaching out to interact with other people and the world around them. Read more at the curriculum of The dreamersNursery