Useful tips about friendship in child development
How Do Children Make Friends? | What age do children establish friendships?
The majority of children do activities with other children by the age of three, for example, at child care or kindergarten.
Some children can name their friends at this age and know who their friends are. When they arrive at preschool or playgroup, they might look for their friends to play with. They might even want to have playdates with friends.
It is possible that other children at this age don't have friends they can name, but may be eager to make new friends.
Most children can distinguish between 'my friend' and other children they know by age four.
Sometimes, being around other people can build children's confidence and make them more inclined to make new friends. This can be overwhelming and tiring for others. Before joining in with a group, some children might need some time to warm up and observe what is happening.
How children develop friendships?
It is important for children to learn how to make friends. By playing with others, children develop skills that will help them in the future with friendships. Sharing, taking turns, cooperating, listening to others, managing disagreements, and seeing other people's perspectives are some of these skills.
Playing in the home corner, for example, requires children to decide what role they want to take – not everyone wants to be the mum! Likewise, if they all want to be mothers, or if they have different ideas about what mothers do, they must work it out.
Making friends and developing friendships in a way that suits your child's temperament begins with understanding how he or she responds to other children.
How to help your child make friends in kindergarten?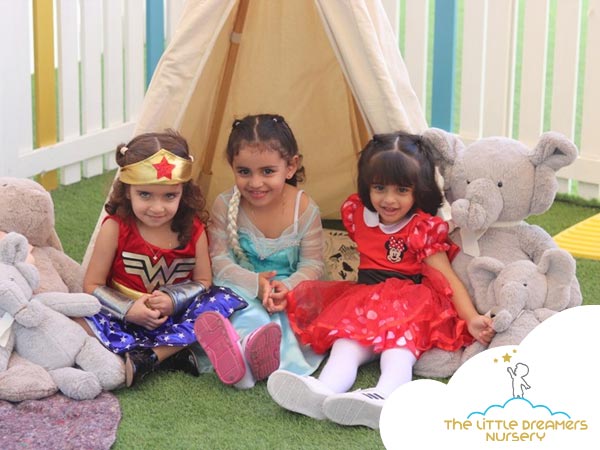 As part of everyday family life, you can teach your child to be a good friend. How do children make friends? You might need to negotiate with your child when he or she is playing with a sibling and deciding what to play or who gets to use what toy. It is important to describe and explain what is going on and why such situations occur. Saying phrases such as 'That was a great idea,' or 'What if you told a story where you both had a turn with the toy? ' will encourage children to play well together.
Similarly, showing an interest in what others say and asking questions are important skills for friendship. It is a good idea to model these skills during family meals and give your child the chance to practice them.
In family activities, your child can practice winning and losing graciously. Family board games are especially good for this.
Remember that many of these skills are difficult, even for adults. You need to discuss social skills with your child's preschool teacher so that you can practice them together at home.
During play, helping preschoolers make friends
You can help your child develop friendships by allowing him or her to play with other children from preschool or playgroup. If your child is shy or slow to warm up in social situations, it's a good idea to start with one or two friends rather than a lot of children.
Talk to your child about who they enjoy playing with, why they enjoy playing with them, and what they enjoy playing. After that, you can talk with the other parents about playdates at your home, a local park, or somewhere else that offers a comfortable environment.
Here are some ideas for helping your child make friends during play:
Provide your child with a variety of play options.


You could ask the children 'Would you like to play with blocks or cars? Tell them how much you admire their teamwork whenever they solve something together.
When friends come over, put your child's special toys away.


Arguments can be prevented this way.
Make sure you stay close.


Having you nearby can be comforting for your child, especially if they don't know each other well. When your child gets more confident, you can be further away, but it's still important to keep an eye on them.
Observe what's happening.


If the children are playing rough and tumble, you can tell whether they are just enjoying themselves or if it is getting out of hand. If things are getting too rough, step in.
Limit the playdate to a certain amount of time.


It is often difficult for children to cooperate when they are tired.
Don't miss the article "The Best interactive games for toddlers that every parent should know?"
What are the signs of a child having trouble making friends in kindergarten?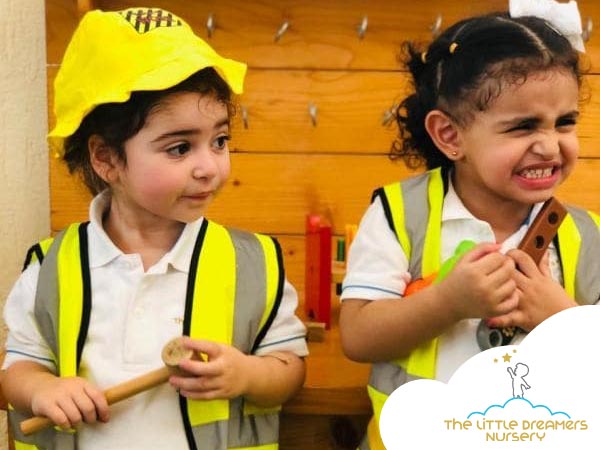 When preschool friends play together, things may not go according to plan.
Aggressive behaviour among children
It is normal to disagree with a friend from time to time. However, you must intervene and guide the children if screaming or hitting starts. Clarify what needs to stop and why.
There might be times when your child takes a break from play. You can figure out what's happening by talking with your child and watching what happens.
Solo play is usually not a problem. In fact, you'll often see two children playing side by side, each doing his or her own thing. Playing together is still a learning process for children at this age.
However, if your child has trouble joining in play, feels left out by other children, or doesn't want to play with others, there are things you can do:
Make sure your child watches what others are doing in order to learn how to join in.


Say, 'What's Bella doing with that food?' Is she starting a restaurant, do you think? Is there a possibility that it might need customers? What about a cook?'
Invite others to play with your child and discuss ways to get them started.


Would you be able to help me dig a hole in the sand? Would anyone else be willing to help us make it?'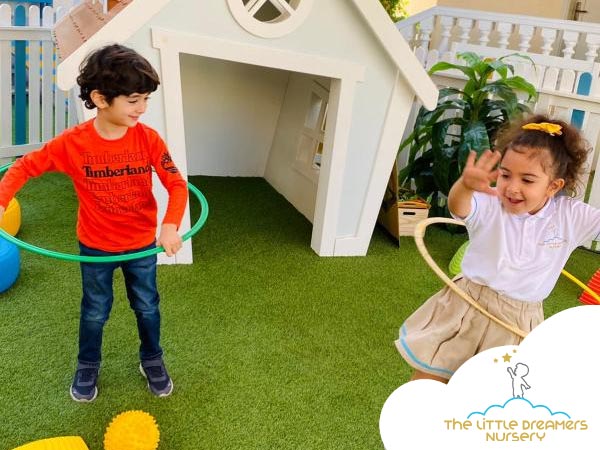 'You aren't my friend!'
Friendships and social groups are taught to preschoolers. Some preschoolers may say, 'You are not my friend', or that they cannot join 'their' group. A bargain or threat may also be made around friendship, such as, 'If you don't invite me to your party, I won't be your friend.'
Some children may be hurt by this kind of behaviour. The children have sorted things out within minutes and are 'friends' again.
READ article 5 top communication activities for children
Tell your child that it's normal to feel lonely sometimes, and most people don't get along with everyone they meet. You can also help your child feel more confident about playing with everyone at preschool by planning some playdates with other preschoolers.
Talk to your child's preschool teacher if your child has persistent problems playing with friends at preschool or if some children are causing problems. By monitoring what's happening, teachers can engage the students in conversation, stories, or activities.

Don't miss the article "4 benefits of connecting children with nature"
How children learn to make friends in nursery in The Little Dreamers Nursery?
Our nursery in Dubai offers the best childcare for international parents and families. Children can experience a safe, homelike environment in a multicultural setting, and group activities for children in Dubai are a melting pot of cultures where magical friendships can be formed.
Staff members have vast experience and qualifications as childcare practitioners.
Book a Tour Now to Visit our Nursery in Dubai!
and
Follow us on The Little Dreamers Nursery Instagram page.