Good Habits for Children
The best way for children to learn good habits in children is to observe their parents. Parents should model particular behaviour if they want healthy habits for their children.
In order for children to emulate good habits, you must practice what you preach. It is never too early to teach good habits in early childhood! Read on to learn how to develop good habits.
Listed below are ten good habits for school children and healthy habits for kindergarten:
When your child is starting preschool, here are some good habits in early childhood that you should introduce to them.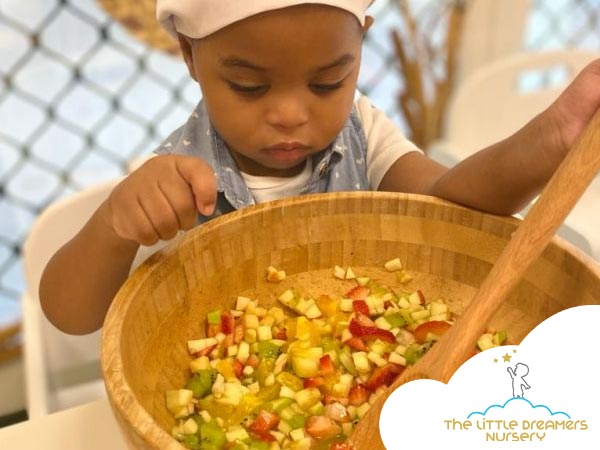 Healthy Eating A Good Habit For Children
Encourage healthy eating! It is only natural for your child to be tempted by chips or biscuits, just like many other children.
Describe how junk foods are harmful to health and why healthy eating is important.
For your child, occasionally make homemade versions of fast food snacks like noodles, pasta, and pizza.
How can I boost my baby's immune system for daycare?
Manners at the table
As your child sits at the table for dinner, it's time to treat them like an adult. Make sure they are using "please" and "thank you". Remind them to not speak with their mouths full, use their napkin and sit up properly.
Twice-daily brushing
It is common for younger children to be lazy about brushing their teeth.
Take some time to explain to them the importance of brushing correctly.
Consider rewarding them with treats when they do it.
Getting to sleep on time
Make sure your child establishes good habits in children regarding a regular sleep schedule.
When your child starts preschool this is very important for your child's education and your home routine.
Make sure you stick to a regular bedtime and sleep alone.
Bed stories are what can help you to improve their sleeping habits.  You can improve their sleeping habits by telling children bedtime stories.
Outdoor Play:
Playing video games or watching cartoons on the TV is easy for your child to get absorbed in but there is nothing like playing outside and being in nature. Make sure you get them outside every day for some fresh outdoor activities.
Get your children moving.
Cleaning Up
Getting your child to clean up their room should always be taught in early childhood. Set aside 10-15 minutes a day for them to arrange toys, books, and other things.
Don't miss this article: What is the appropriate age for a child to clean up after themselves?
Managing money responsibly:
Your child should be taught about being responsible with money when you start giving them pocket money.
Piggy banks are great gifts for children. It can easily teach good habits for children about saving and spending.
Encourage them to manage expenses within a given budget (you do it all the time and it's time to teach them).
Related article: Money management for children | How do I teach my child to spend money wisely?
Don't forget to say 'please' and 'thank you':
This is another basic rule you should teach your child. As an essential habit among good habits in early childhood, children should learn how to say 'please' and 'thank you' because they are the magic words that they should be using every single day.
It's important to share: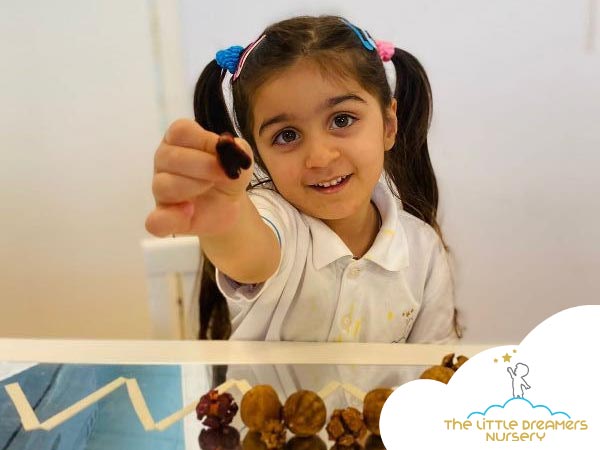 Children should develop sharing as one of their very important good habits in early childhood.
Sharing is an important part of life.
Educate them about the joys of sharing and how lucky they are to have a particular toy or object while others do not.
Siblings usually don't have any problems with this one (in most cases). In the event that there are issues, you should teach them good habits in early childhood about the best way to share.
Keep public spaces litter-free
Children should be taught that littering public places such as parks and gardens is a sign of bad citizenship. In order to teach them to keep public spaces litter-free which is considered an important part of good habits for children, you can ask him to always use a dustbin to throw away trash and play his part in being a responsible citizen.
Don't miss these articles:

Things to ask your child instead of how was your day

5 Bad habits in children and how to prevent them
A well-known saying states that old habits die hard.
Listed in this article are some good habits for children that parents should teach their children to make a positive impact on their lives and encourage them to be responsible and considerate citizens.
You can make a lasting impact on your child by following the good habits for children that you want them to develop.
Parental example is one of the best ways for children to learn. Follow the habits and make sure your children understand the benefits of good habits in early childhood.
Here at The Little Dreamers Nursery a Nursery in Dubai we provide your children with plenty of opportunities for learning good habits in early childhood. Let's book a tour now! Book a Tour Now!
What other good habits have you taught your children? Please share with us your valuable parenting experience in the comments below.  

Follow us on The Little Dreamers Nursery Instagram.