Do you know why bed stories are important as a child grows? The best thing you can do for your child (and yourself) is finding time to read to them regularly. To answer the question of "Are bedtime stories important?" Please see the findings below:
According to the American Academy of Pediatrics, parents should start reading aloud to their children from birth. By reading aloud regularly, children get a head start on their education and learn essential listening skills.
Should I read to my child at bedtime?
Making reading and learning fun can make an emotional connection that lasts a lifetime. It's one of the most enjoyable things to do with your child – physical contact of course, is important, however, spending quality time reading with children has been proven to have positive effects in later life.
So, here we know the answer to "why are bed stories important as a child grows?"; but what are the benefits of reading bedtime stories?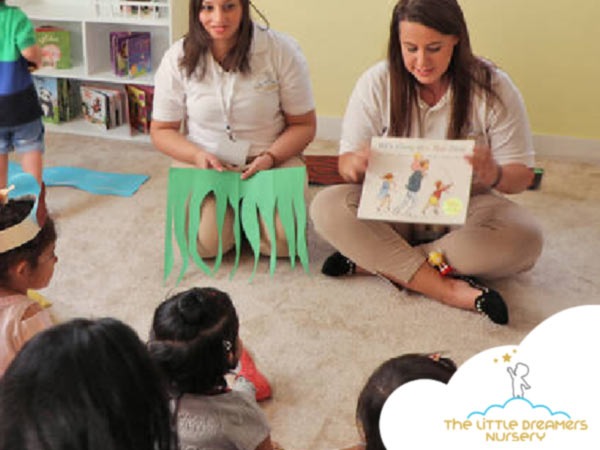 What are the benefits of storytime?
According to The Early Childhood University :
Reading bedtime stories may be the perfect opportunity to offer some precious time and attention to your child, but did you know that this simple reading activity brings more benefits than simply preparing them to sleep? From their brain development to language skills and vocabulary, reading bedtime stories is an excellent approach to enhance your child's learning abilities. Delight your child with a good bedtime story or two regularly, and see these benefits unfold before too long. Here are five wonderful benefits of reading bedtime stories to your kids. 
Parent-child reading has been proven to be good for children:
When you start reading to your child in early infancy, you can boost their vocabulary and reading skills up to four years. As a result, reading stories to children can improve language skills. Children who don't learn emergent literacy skills before kindergarten are at a significant disadvantage to their peers.
Developing problem-solving skills
Undoubtedly, this practice can be beneficial for child development. You can help your child improve their problem-solving skills by reading books with them before they go to sleep.
When you read the same story to your child they become familiar with new vocabulary.
Based on what they remember; they can predict what happens next.
Especially if the story teaches similar lessons, they can apply this skill to stories they've never read before. Your child can start predicting what will happen to Peter Rabbit after reading about how Little Red Riding Hood disobeyed her mother.
Children are more likely to obey rules if they know why they're there, so bedtime stories are great for teaching them. Books give your child context for these lessons without ever having to deal with the negative consequences of breaking the rules.
Make your time together better
Especially, if you spend most of the day apart due to work or school commitments, bedtime is a great time to cuddle up and spend some quality time with your child.
In The Little Dreamers Nursery, we have time set aside daily for stories. However, parent and child spending one-on-one time every night reinforces their bond and gives them the chance to talk.
There's nothing more comforting to a child than their parent's undivided attention and affection after a long day at nursery.
When your child is relaxed, they are more open to learning.
Learning Positive Behaviours
Children under three can learn positive behaviour by interactions with their caregivers. Playing with your child and reading short moral stories are an excellent way to promote this.
It's great for Routines!
Having a bedtime routine helps children know when it's time to go to sleep. There's a story, and then it's bedtime. Having a bedtime routine ensures that they get enough sleep and fall asleep at an appropriate time. It also reduces stress and the chances of them waking up in the middle of the night.
Bedtime routines teach children time management and can even help them get used to doing their own chores. It also encourages independence.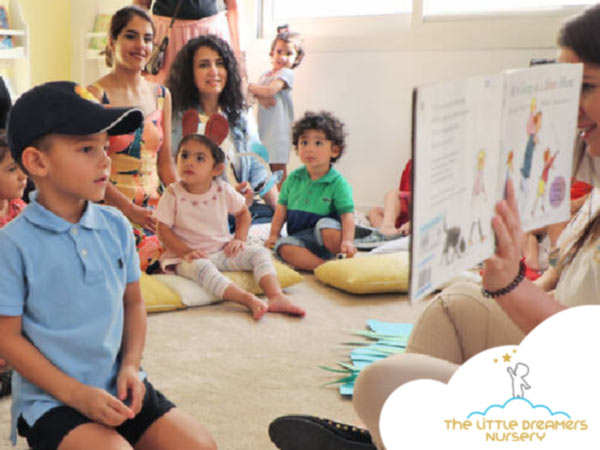 Tips for parents on bedtime reading
Here are some tips we got from top experts and our own experience as parents:
Keeping your child's attention is the most important thing you can do as a parent. You need to have fun reading the book. Keep the energy high by making funny noises and act out different voices for each character.
You should read to your child from a young age; it boosts brain activity and teaches social and emotional skills.
Put your finger on it and follow
To show your child that the words carry the story, run your finger under the words as you read. Children aren't familiar with the basics of reading, so model using your finger to follow the words.
If you can, make it a habit to read together every day, even if it's just for five minutes. It will help them fall asleep faster!
Take a minute to answer questions
Stop and answer your child's questions. It might help them express their thoughts and feelings and will help to develop understanding.
Let your child lead the way
Don't force your child to do anything. Let them set their own pace and have fun.
Make sure your child's room is reading-friendly by leaving books in their room, a comfortable bed, a bookshelf and a reading lamp.
Let your children choose books they'll enjoy reading with you. After a while, they'll remember the words in their favourite book. Let them complete the sentence or take turns reciting them.
Don't forget to look at the pictures
Talk to your child about what they can see. Ask them to point to different things and explain what could happen next.
You can help your children learn and retain knowledge by reading to them every day for at least 20 minutes. You can get 20 minutes by reading 1-2 stories before nap and bedtime.
Your child will also fall asleep faster and have better quality sleep if you incorporate reading into their bedtime routine.
The Little Dreamers Nursery would like to help promote reading at home. A calm home environment would help to facilitate this.
Book a Tour Now to Visit our Nursery in Dubai!
and
Follow us on The Little Dreamers Nursery Instagram page.