Awarding of The Little Dreamers Nursery : Finalist. The Schools Compared Top Schools Awards, Award for Best Early Childhood Center in the UAE 2021-22.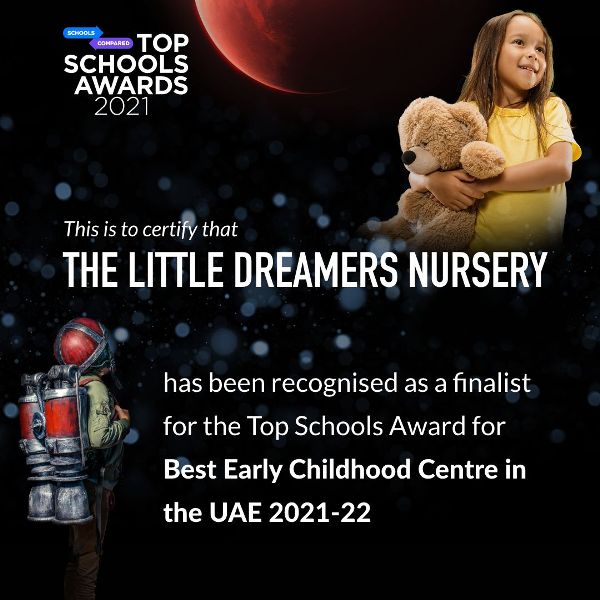 We are proud to announce that we have been awarded Finalist in the above category of this year's Top School Awards.
It is an extraordinary achievement and says so much about our hard working to stand where we are today only after 3 years. The Journey has certainly not been easy, however, our parents' satisfaction and happiness keep us going and we are glad that our contribution to quality of education in UAE has been recognized duly.
A huge thank you to @schoolscompared for your belief in us.