Cooking with children: Education or Entertainment?
Although cooking may seem like a fun activity to a child, it also has many educational benefits and can improve the child development skills. From the development of personality and individual abilities to creating a spirit in teamwork and creativity of the child, all of these are effective applications of cooking with children.
Here at our "Award-winning British nursery in Dubai" we provide your children with plenty of opportunities to be Little Chef's!
In the following, we will examine the valuable and positive effects of cooking with children.
Creativity and Education
In the kitchen, the child acquires knowledge of what content to use regularly for what food. If they have a fancy for changing the taste of food a bit, then here they can bring a portion of new food to being with a new taste within their creativity. The more the children learn about and use different cooking tools/resources, the better their skills and independent cooking will become.
Related article: Effective Parenting Tips
Cooking for children's parties and social participation
If you take your child to the kitchen to prepare food for their birthday party, you have granted them a sense of social participation first of all. The child assumes that they are responsible for accomplishing a considerable job for a group. This will not only build up their self-confidence but also will make them participate in a social activity. You will be able to be aware of the results when a child honorably shares their appreciable endeavor with their friends. The feeling of being appreciated and valued for the child also accumulates their self-esteem.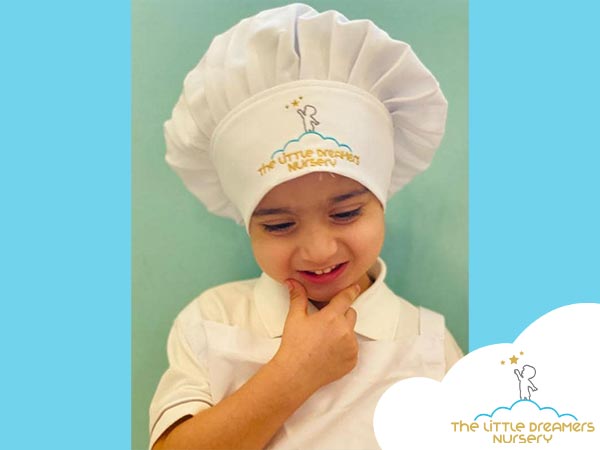 Cooking children's play for isolated kids
Nowadays, modern life has taken children into the world of social media. Excessive isolation of children has been fueled by the abundance of video games. In addition, the COVID-19 pandemic has left a lot of children increasingly isolated and exempt from child-friendly and collective-group games. Cooking activities are great for children's mental development. Cooking with children both as a pastime and an intellectual venture will broaden the isolated world of kids' horizons. Take your child out of the bedroom and encourage them to help you to cook dinner or to bake a cake. Let your child get messy and have fun with the experience!
Cooking for children or cooking with children
What food to do for a children's party? This is a difficult question, isn't it?
If you wish for including children in cooking, do not break your neck to prepare the food for ceremonial parties. See what food your child and their friends find preferable and try to come to an agreement. Of course we want to promote healthy eating for the most part, but it is okay to allow your child to cook or bake something not so healthy every now and then. For example, children often prefer foods such as homemade pizzas, snacks, coloured cupcakes, biscuits, brownies, and a variety of sweets. It is exciting and fun to create these types of food together with your child and it is likely that it will be a fond memory for them in the future.
Related articles: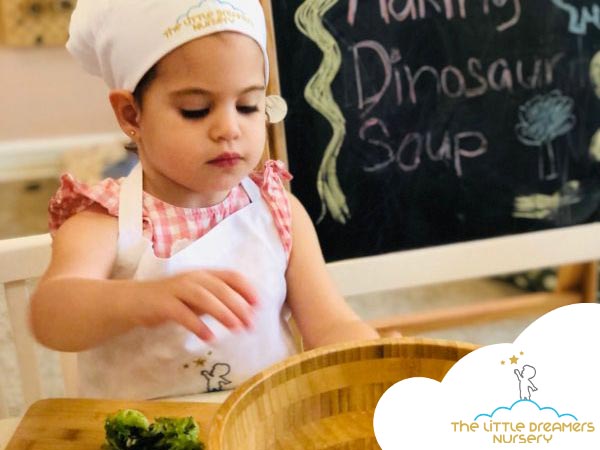 Cooking is Management Science
Why is it important to cook with your child?
Cooking with children has another privilege, which is that it compels them to become experts in various types of management. Time management for when they need to cook, resource management for utilising the available resources, crisis management for troubleshooting when cooking deals with a problem, and so on. For example, learning that they need to follow a recipe and to cook foods on the correct heat or else their food may become burnt.

Here at The Little Dreamers Nursery a Nursery in Dubai we provide your children with plenty of opportunities to be Little Chef's! Let's book a tour now!