Do you know how to boost a child's immune system? Our immune systems are all inexperienced when we come into this world, says Charles Shubin, M.D.
Getting sick is part of a child's job description and sometimes, it can actually be beneficial to their immune system. This is because children naturally build immunity by fighting germs, viruses, and other organisms – which is why most pediatricians say children get six to eight colds a year as well as flu and ear infections. However, adopting some healthy habits can help to boost your child's immune system more effectively. Washing your hands regularly, eating more veggies, and getting enough sleep are some strategies. Here are six ways to help boost your child's immune system:
Make sure they eat fruits and vegetables
Fruits and veggies with vibrant colors, like carrots, green beans, oranges, and strawberries, can help keep germs at bay and are also a great source of vitamins. They are immune boosters for children because bright colors contain carotenoids, which boost immunity. The body produces more white blood cells and interferon, which blocks viruses by coating cells' surfaces with an antibody. Studies show that phytonutrients can protect against chronic diseases like cancer and heart disease as well. Make sure your child eats five servings a day of fruits and veggies in order to boost their immunity.
Our website contains some good suggestions on toddler meal ideas, which is really informative. We invite you to read it by clicking here.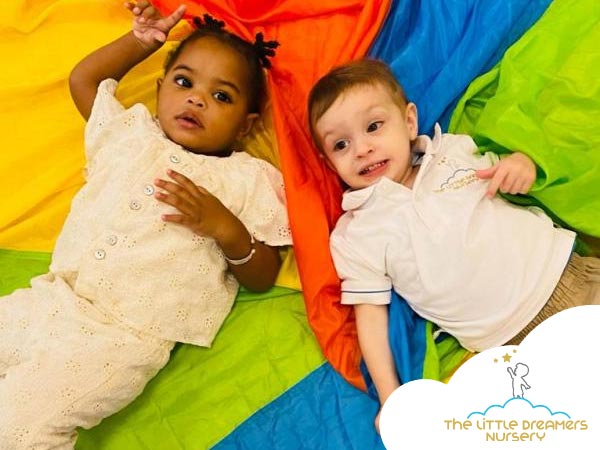 Boost your children's sleep time
Adults who are sleep deprived are more susceptible to illness since they have fewer natural killer cells, which attack microbes and cancer cells; the same is applicable to children. The activities at daycare can make it hard for children to nap, so they are more likely to suffer from sleep deprivation. Don't forget to check your daycare's nap policy, and if necessary, put your child down earlier to make sure they're getting enough sleep; this will help boost your child's immune system.
At The Little Dreamers, one of the best Dubai nurseries,  we try to follow a strategy to help parents ensure their children are getting enough sleep.
What's the recommended amount of sleep to boost a child's immune system? Infants need 16 hours of crib time a day, toddlers need 11-14 hours, and preschoolers need 10-13 hours.
Try putting your children to bed earlier if he or she won't nap during the day.
Read this article: What can I do to prevent my toddler from overeating?
Have a family exercise session
Boosting your child's immune system can also be fun as well as being a good bonding exercise for the whole family! According to Dr Ranjit Chandra, a pediatric immunologist at the Memorial University of Newfoundland, exercise boosts the number of natural killer cells in adults. Set a good example for your children to get into a fitness habit. Rather than just telling them to go outside and play, exercise with them. Try biking, hiking, inline skating, basketball, or tennis as a family.
Make sure you don't spread germs.
Reducing your child's exposure to germs can help reduce stress on your child's immune system, which is particularly important if they have other medical conditions or special needs requiring the immune system to work differently.
One way to reduce your child's exposure to germs and help prevent them from spreading is throwing away your child's toothbrush if they get sick. But how does this boost your child's immune system? The flu or cold virus can spread from toothbrush to toothbrush, infecting everyone else. It's also possible for your child to re-infect themselves with the same bacteria that got them sick in the first place if it's a bacterial infection. As a result, you're protecting both your child and your family.
Additionally, encourage your child to wear a mask if they've got the sniffles (you can check the last Dubai's health information for updated transmission guidelines), and wear a mask yourself if you have symptoms or have been in contact with anyone who has COVID-19.
Remember that the ultimate aim of boost a child's immune system is to help them stay healthy; wearing a mask can help achieve that.
Don't miss this article: When can Children Bathe or Shower Alone?
Don't rely on antibiotics
Whilst it might be tempting to ask your pediatrician for antibiotics every time your child has a cold, flu, or sore throat, it is not beneficial. The same is true about using an excess of vitamins when your child is ill. Antibiotics are only effective against bacterial infections, but most childhood illnesses are caused by viruses. Most pediatricians, however, prescribe antibiotics reluctantly because parents often insist on it. However, giving your child antibiotics when they don't need them can lead to antibiotic resistance. A simple ear infection becomes much harder to treat if the bacteria are resistant.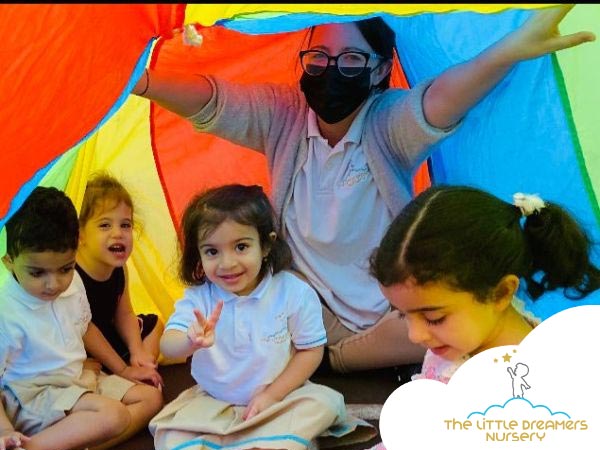 Make sure you're up-to-date on vaccinations
By keeping up with your child's childhood vaccinations, you'll keep their immune system primed and ready to fight diseases like meningitis, polio, and chicken pox. By getting vaccinated, you'll teach your child's immune system to recognize certain bacteria and viruses, so they'll be able to fight them better. Ensuring your child remains up to date with their vaccinations is one of the best ways to boost their immune system.
There is a list of recommended vaccines that every child should have before attending a nursery in Dubai; please follow them carefully.
Book a Tour Now to Visit our Nursery in Dubai!
and
Follow us on The Little Dreamers Nursery Instagram page.