Here is a list of the best places for things to do with your children in Dubai.
LEGOLAND DUBAI
If you are looking for Dubai attractions, your first choice might be LEGOLAND Dubai and LEGOLAND Water Park. It's the ultimate theme park for children ages 2-12 in the Middle East. With interactive rides, water slides, models, and building experiences, LEGOLAND® Dubai and LEGOLAND® Water Park let you experience LEGO®-themed adventures all day. It is just a 20-minute drive from the Marina.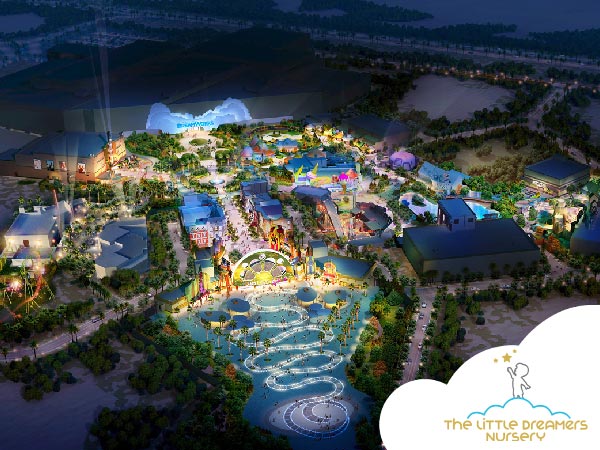 MOTIONGATE DUBAI
Another option for a fun filled day out is Motiongate Dubai! It features themed areas and attractions based on DreamWorks Animation, Columbia Pictures, Lionsgate, and The Smurfs. Ranked number one for children entertainment in Dubai, Motiongate is a must for every family.
SKI DUBAI
Do you explore the fun to benefits of connecting children with nature?
Who knew you could find snow in Dubai? Ski Dubai features 22,500 square meters of indoor ski area that is open all year long. Situated in the Mall of the Emirates the park stays between -1 and 2 degrees Celsius and offers a range of activities for children over 3 years. Children under 3 can, however, participate in a supervised Snow School lesson or Snow Park program, children 3 to 8 must be accompanied by an adult.
KIDZANIA
Learning and entertainment go hand in hand in a 7,000 m2 scaled replica of a real city. Over 40 role-playing activities await children aged 2-16 at KidZania, where they'll learn about jobs, money, and the real world while developing life skills and having lots of fun.
BOUNCE DUBAI
BOUNCE DUBAI is full of trampolines, airbags, and adventure challenges; BOUNCE makes Freestyle Playgrounds that inspire everyone. It is a great way to keep your family active and maybe even learn some new skills.
AIRMANIAX
What more can you ask for than a day out for the whole family. Airmaniax has activities for all ages, from 2 to 65. Children 5 and older can enjoy the huge inflatable arena as well as ZipZag, Warrior Assault Interactive and Lazer Frenzy. There is also an area for toddlers, 2 and above.
DUBAI MALL AQUARIUM
There are many options for attractions for children in Dubai but the underwater tunnel at Dubai Mall Aquarium definitely stands out. The aquarium holds 10 million liters of water and is home to 300 sharks and rays. As well as snake-filled creepy crawly zone. With so much to learn and so much to see the Dubai Mall Aquarium is not to be missed.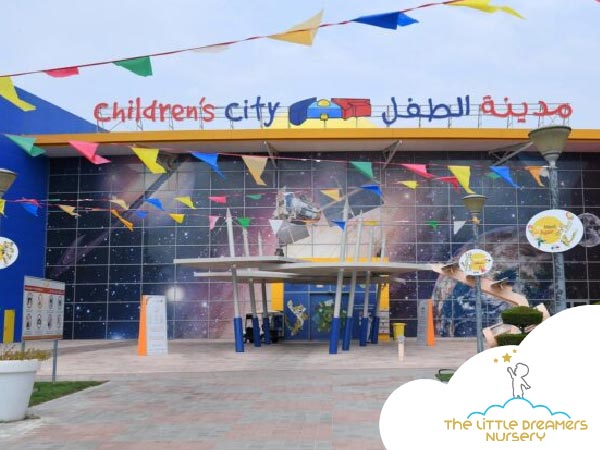 CHILDREN'S CITY
In Children's City, children can learn about the world in which they live, play and explore. It's the first educational City for children between two and fifteen years old in the UAE.
Children can interact and discover in family or school groups. They hold several exhibits and programs such a nature center, space exploration, human body, computer & communication, planetarium, the way we live and international culture, and toddler area.
Children's City also offers daily educational workshops, family entertainment programs, and art exhibits throughout the year.
GREEN PLANET
At the Green Planet, you can explore the enchanting world of a tropical rainforest with its rich biodiversity of over 3,000 plants and animals. Located at CITY WALK, it has 4 levels of interaction for visitors, from sloths, toucans, and porcupines, to South American plants, vines, reptiles, fish, and insects. Suitable for children of all ages.
DUBAI MIRACLE GARDENS / BUTTERFLY GARDEN
Dubai Miracle Garden and Dubai Butterfly Garden has the world's largest covered butterfly garden, with ten domes, each covering 6,673 square meters. It's filled with thousands of beautiful winged creatures, including 15,000 butterflies of over 50 varieties in different colors and sizes. During your children's visit to the Dubai Butterfly Garden, they will be able to observe butterflies at every stage of their development.
LAGUNA WATERPARK
Take advantage of Dubai's weather at Laguna Waterpark.  The aquamarine paradise is fun for all the family. Surf, Slide, Splash or even relax on this family day out. With the options of a pool lounge, beach access, children's zone, lazy river, food kiosks and a merchandise store you and your children will be spoilt for choice.
OLI OLI
OliOli® is a fantastic place where families can go to play and bond. The indoor sanctuary is filled with hands-on activities, where children can explore and discover spaces designed to foster creativity, curiosity and imagination.
Book a Tour Now to Visit our Nursery in Dubai!
and
Follow us on The Little Dreamers Nursery Instagram page.