What is the best age to start nursery?
Determining the best age for nursery or preschool depends on several factors. These factors can sometimes make it difficult for parents to make decisions. Most schools and kindergartens have specific policies regarding admissions when it comes to the age of the children but sometimes their policies are not suitable for all. Many children at the age of 5 or 6 have the basic social, physical, and scientific abilities to enter kindergarten; but children who are born in the second half of the year and are older than other children in the class or those who enter kindergarten a little late can go to school a year earlier. Join us to learn more about the best age for nursery.
 Is the age for Nursery the same for all children?
Postponing the arrival of a child to kindergarten is a decision that is gradually being welcomed. However, Dr. Kathryn Garforth, an education expert and counselor says that this is not the right decision for all children. Dr. Garforth conducts private kindergarten assessment courses.
The ancillary needs discussed are not science, such as a child's ability to read or count numbers. These skills are mostly related to a certain level of self-sufficiency. "When children enter daycare, they should be able to do self-care activities such as eating, washing and putting on shoes and clothes independently," says Garforth. These skills must be practiced from an early age. "Choose the right clothes for school so that they can easily go to the bathroom and put on their coats or jackets themselves."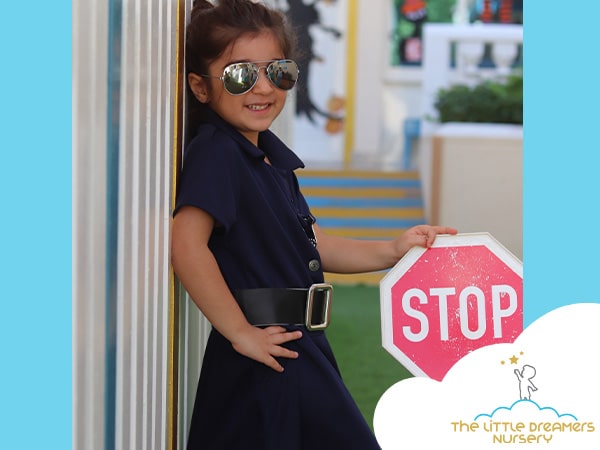 In addition to having the necessary motor skills, children also need social skills to go to kindergarten. According to Garforth, "Emotionally, children need to be able to distance themselves from their parents, understand how to do things in turn or together and play with their peers." Both parents and children may have difficulty separating from each other but these skills must be developed before kindergarten begins. According to Garforth, "Parents can allow children to play with other children and thus support those abilities. Registering children and taking them to centers that hold group programs or leaving them alone with trusted family and friends for a certain period of time will be helpful." The age for nursery class is an important factor in sending children to kindergarten.
Don't miss this article: How do children make friends?
Determining how social children are can be difficult. Parents should monitor their child's behavior with their peers and follow instructions outside of the home (for example, in the library or at a friend's house). Children must also defend themselves because a child who cannot ask for help will have difficult times ahead.
Scientific research on the age for nursery and its ratio to success in adulthood
According to research, about 4 to 6 percent of children go to kindergarten later than others. Many parents who decide to postpone the start of kindergarten want to make sure that the children are emotionally ready to start school. Others do not want their children to be bigger or smaller than their classmates. But what is the critical point in determining the best age for kindergarten for children?
Of course, there is no definitive result in this regard. In fact, the evidence for the best age for nursery and the official start of school is often contradictory.
To begin with, there is a lot of evidence to suggest that postponing kindergarten startups is beneficial for children. For example, a study by Stanford University researchers looked at more than 90,000 families in Denmark.
This study found that delaying one year of starting kindergarten significantly reduces inattention and hyperactivity among children and the effect lasts until the age of 11. A similar study of American kindergarten children found that children who went to kindergarten later had greater emotional abilities and social development. However, the effect of these benefits did not last until the first and second years of high school.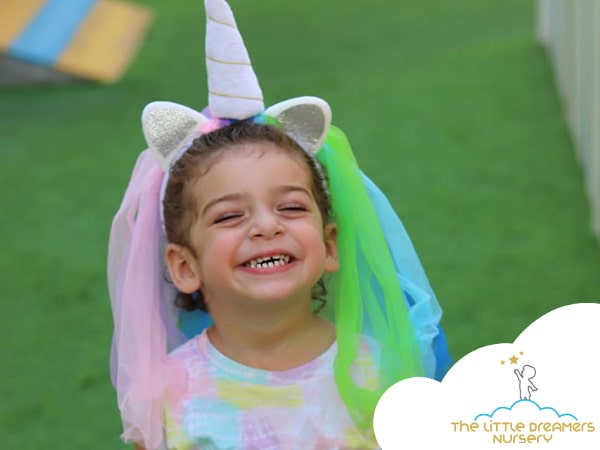 Why is it better to postpone the age for nursery by a year?
If you delay starting nursery in Dubai, your child may be more eager to sit in the classroom. Whether your 5-year-old sits in the classroom and does the programs assigned to them depends entirely on their age as younger children are usually a little more stubborn in doing these activities. Research shows that sometimes the cause of children's behavioural problems is misdiagnosed and it is their younger age in comparison to their other classmates. Research According to a study conducted at Stanford University, the level of inattention and hyperactivity in children who go to kindergarten with a delay of one year is significantly lower, and these results continue even until they are 11 years old.
Related article: Is Delaying Kindergarten A Good Idea?
What should we do now? The best decision for the best age for nursery
With all this information, you probably still do not know what decision to make: what is the right answer? Answer: Everything depends entirely on the child.
"As much as possible, children should be with their growing peers because kindergarten does not only work on scientific skills but also includes the social development of children. With this in mind, every child is unique. "Parents should determine the best age for nursery with the knowledge they have of the child and with the help of a counsellor."
According to Lapen, parents should talk to their child's preschool teacher (if any), consider the kindergarten curriculum in which their child is to be enrolled, and ask, "Is kindergarten where the child will progress scientifically and socially?" If the answer to this question is yes, do not delay starting school. We should not forget to evaluate each child about his situation.
Why The Little Dreamer Nursery?
The Little Dreamers Nursery invites parents to visit and experience the warmth and magic first hand through a nursery tour, we can then support you in completing the next steps for enrolment after checking out the curriculum and enrollment as follows:
Nursery Tour
Application Submission
Tuition Fee, Documentation, and Enrollment