As teachers and parents, we all want our children to grow up to be successful, confident, and capable individuals. One crucial skill that plays a significant role in their success is problem-solving. Teaching children problem-solving skills not only helps them navigate through challenges but also prepares them for a lifetime of critical thinking, decision-making, and creative problem-solving.
Developing Critical Thinking and Decision-Making Skills
Critical thinking is the ability to analyze information, evaluate different perspectives, and make informed decisions. By teaching children problem-solving skills, we are fostering their critical thinking abilities from an early age. They learn to identify problems, gather relevant information, and assess potential solutions. This process enhances their logical reasoning and analytical skills, allowing them to make thoughtful and informed decisions.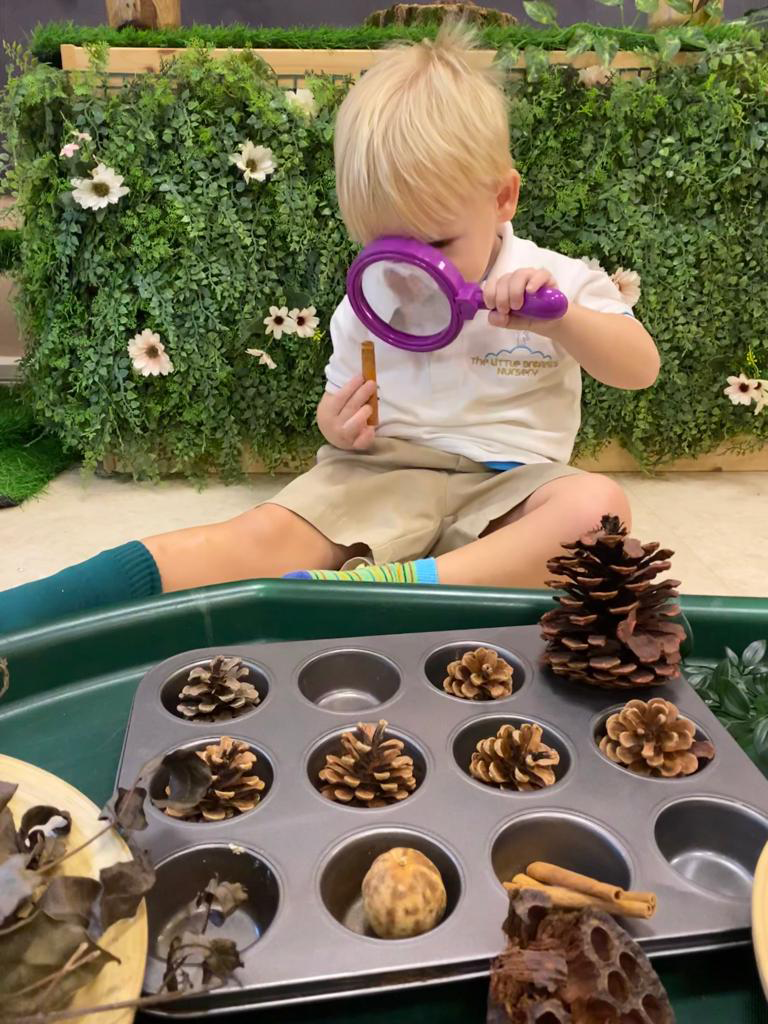 Nurturing Creativity and Innovative Thinking
Problem-solving encourages children to think outside the box and come up with creative solutions. When faced with a problem, they are encouraged to explore multiple possibilities, brainstorm ideas, and think creatively to find innovative solutions. This nurtures their creativity, helps them develop a growth mindset, and instills in them the confidence to tackle challenges with a fresh and imaginative approach.
Building Adaptability and Resilience
Life is full of unexpected twists and turns, and the ability to adapt to change is a valuable skill. Teaching children problem-solving skills equips them with the resilience needed to navigate through life's ups and downs. They learn to embrace challenges, view setbacks as opportunities for growth, and develop the confidence to face new situations with resilience and determination.
Read more about resilience here: Building Resilience in Children:10 Strategies for Overcoming Challenges 
Teaching Conflict Resolution Skills
Conflict is a natural part of life, and equipping children with problem-solving skills helps them effectively resolve conflicts and find peaceful resolutions. They learn to understand different perspectives, listen actively, and communicate their thoughts and feelings in a constructive manner. This promotes healthy relationships, empathy, and effective communication skills that will benefit them in all aspects of life.
Boosting Self-Confidence and Self-Esteem
When children successfully solve problems, they experience a sense of accomplishment and a boost in self-confidence. Each problem they solve reinforces their belief in their abilities and strengthens their self-esteem. By teaching problem-solving skills, we empower children to believe in themselves, trust their judgment, and approach challenges with a positive mindset.
Don't miss: What should a 4-5 year old know academically?
Incorporating Problem-Solving Activities
At The Little Dreamers Nursery in Dubai, we understand the importance of problem-solving skills in children's development. Our curriculum is designed to incorporate problem-solving activities into children's daily routines. Through engaging and age-appropriate activities, we provide them with opportunities to practice critical thinking, decision-making, and creative problem-solving.
From simple puzzles and riddles to complex group projects, we foster an environment where children can explore, experiment, and find solutions. Our experienced and caring teachers guide them through the problem-solving process, encouraging collaboration, reflection, and growth.
Engaging in Hands-On Learning
We believe in the power of hands-on learning to enhance problem-solving skills. We create interactive activities for children and projects that require children to actively engage with the materials and concepts. Whether it's building structures with blocks, conducting science experiments, or solving real-life scenarios, children develop their problem-solving abilities through practical experiences.

Breaking Down Problems into Smaller Parts
One effective strategy we use at The Little Dreamers Nursery is teaching children to break down problems into smaller, more manageable parts. By approaching complex challenges step by step, children learn to tackle each component individually, analyzing and solving them one at a time. This systematic approach not only makes problems less overwhelming but also helps develop their ability to think critically and logically.
Encouraging Collaboration and Teamwork
Problem-solving is not always a solitary endeavor. In many situations, children need to work together with their peers to find solutions. At our nursery in Dubai, we promote collaboration and teamwork through children group activities and projects. By engaging in discussions, sharing ideas, and respecting different perspectives, children learn the importance of teamwork and develop effective communication and negotiation skills.

Fostering a Growth Mindset
A growth mindset is essential for problem-solving. It is the belief that abilities and intelligence can be developed through effort and practice. At The Little Dreamers Nursery, we cultivate a growth mindset among our students by emphasizing the process of problem-solving rather than focusing solely on the outcome. We encourage children to embrace challenges, learn from mistakes, and persist in their problem-solving efforts, knowing that their skills can improve over time.
Promoting Reflective Thinking
Reflection is a valuable component of the problem-solving process. We encourage children to reflect on their problem-solving experiences, asking questions such as "What worked well?" and "What could have been done differently?" This reflective thinking helps children gain insights into their problem-solving strategies, identify areas for improvement, and develop a deeper understanding of their own thinking processes.
Celebrating Achievements
At The Little Dreamers Nursery, we celebrate every problem-solving achievement, no matter how small. Recognizing children's efforts and successes not only boosts their self-confidence but also reinforces the importance of problem-solving skills. We provide praise, encouragement, and positive reinforcement, creating a supportive environment where children feel motivated to tackle new challenges with enthusiasm and determination.
By prioritizing the development of problem-solving skills in our nursery curriculum, The Little Dreamers Nursery aims to empower children to become resilient, adaptable, and creative thinkers. We believe that these skills are not only crucial for their academic success but also for their personal and professional growth in the future.
Choose The Little Dreamers Nursery in Jumeirah 3, where we are committed to providing a nurturing and engaging environment that fosters problem-solving skills in children. Together, let's prepare your child for a lifetime of success by equipping them with the essential life skills they need to navigate the challenges and opportunities that lie ahead.