Because of the proliferation of electronic devices in our daily lives, communication activities for children are very much needed. Children spend less time engaging in face-to-face conversation because they are surrounded by devices like iPads, smartphones, and televisions. Your children, however, will soon discover that communication is one of the most important skills. What activities improve communication skills? Let's take a look at some fun communication games and communication skills games.
Children's Communication skills are important
The importance of communication skills in early childhood is a lot. The following are communication benefits for children:
Boosts self-esteem and self-assurance
Able to express themselves more clearly
Facilitates communication with others, enhancing their social well-being
Academics and vocabulary are increased
Easier for children to share and learn new things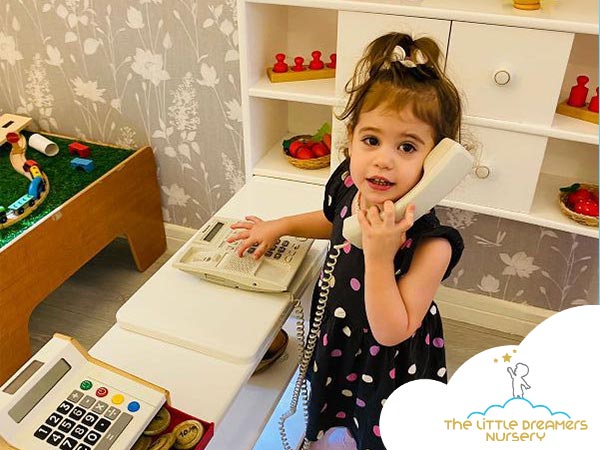 The best communication activities for children to improve their communication skills
Here are some fun communication activities for children to help your children improve their communication skills and self-esteem:
Chinese Whisper: It is one of the best activities for children's communication skills. Listening is a critical component of effective communication, and this game focuses on that skill. To play "Chinese whisper," all participants must sit in a circle. Now, a child sitting to the player's right will whisper a message into their ear. The other player hears this and whispers it to them. Everyone gets a turn! Once the message has been given, it is said aloud; which is always funny, because it is often different from the original one.
Direct Me to the Shop: Ask your children to draw a map of their favourite shop e.g. ice cream shop or book store. Look at this map together, to get started on your adventure with your children. When you arrive at your location, they will be able to tell if they provide accurate instructions. Your children's problem-solving, writing and communication skills will benefit from "Direct me to the shop."
Show and Tell: As one of the most educating communication activities for children, developing children's communication abilities has never been easier or more fun than this activity. Ask them to think of a tale, toy, or garden that they enjoy the most. Allow them to present a similar item and write a five-sentence description of it now. Using "describe and demonstrate" with your children can help them develop their verbal skills and vocabulary.
20 Questions: "20 questions" is a great way for children to learn how to ask questions and collaborate on ideas. Children form a circle and then take turns standing in the center of the circle. There will be a certain role or personality in mind for the child in the center. All the other children in the group get 20 questions each to try and figure it out.
Guess the Thing: Blindfold one of the children in a group. Next, have the other children choose an item from the room. The blindfolded child needs the other children to describe the item to them. They should describe it so that even if you don't see it, you can tell what it is. "Guess the thing" is one of the most popular children communication games!
Conclusion- communication activities for children
Communication activities for children are key. Explaining one's ideas clearly is a sign of good communication ability. Having good communication and language development, help children to become more confident, have the ability to express themselves and to be more social. These child development skills for children's communication are a must-have.
Book a Tour Now to Visit our Nursery in Dubai!
and
Follow us on The Little Dreamers Nursery Instagram page.