Potty training is an important stage in a child's life and if done incorrectly can lead to many complications. As a parent or educator, you need to know the age of the child and the stages of potty training. In this article, we will teach parents toilet training.
When should parents start potty training?
Toilet training is one of the most important steps in growth. When a parent begins potty training, it has a great impact on the child's future. From a biological point of view, toilet training can lead to complications such as a nervous bladder, urinary incontinence at an older age or a recurrence of a urinary tract infection. Psychologically, if you angrily tell a child that they are a bad boy or a bad girl, the child will feel bad about needing to use the toilet, this may cause stress in the child and in the future they could become stubborn or unhappy because they are ashamed. If you live in Dubai, we teach this well to your children at a British nursery in Dubai.
Don't miss: Will Nursery Help with Potty Training?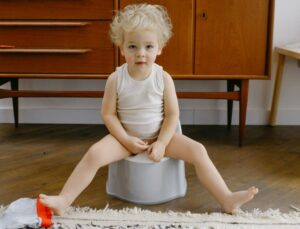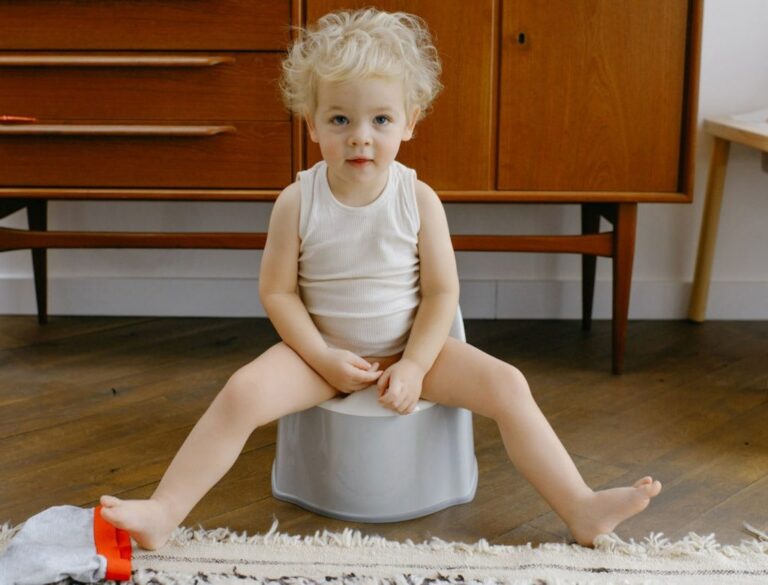 When should a parent begin potty training?
Teach your child to use the toilet when both you and your child are ready. If you are suffering from acute mental stress or you are suffering from depression or recovering from a certain illness, refrain from starting toilet training. If possible, take time off work for the first three days of training. It is also recommended to avoid travelling for a few days until the child has a better understanding and ability to communicate when they need to use the toilet.
At what age should a child be fully potty trained?
The best age is18  from months to three years old. At the best nursery in Dubai, we teach them how to control urination when they wake up, and controlling urination at night is achieved spontaneously by the age of five.
What are the signs of readiness for a child to begin potty training?
Your baby declares that their diaper is wet.
Your child seems to be interested in a child toilet seat or toilet.
Your child says he or she wants to go to the toilet or use a toilet seat.
Your child understands the concept of urinating and getting wet.
If the diaper is wet, your baby will feel uncomfortable.
Your baby's diaper stays dry for 2 hours or more during the day.
Your baby wakes up with a dry diaper.
Your child can take off his pants and then put them back on.
Your baby can move to get to the toilet.

How early can you start toilet training and how should I prepare my child for toilet training?
It is better to start this process after 18 months as the child may not be ready before that. Allow your child to be present at the toilet and feel comfortable in the bathroom.
Allow your child to see urine and faeces in the toilet and ask them to flush the toilet.
Before teaching your child to use the toilet, place a few child toilet seats in different parts of the house, such as the bedroom or playroom or hall, so that the child can reach them in a short time if needed.
Let your child look at and touch the toilet seat.
Tell your child that the toilet seat belongs to them.
Related article: Early years parenting tips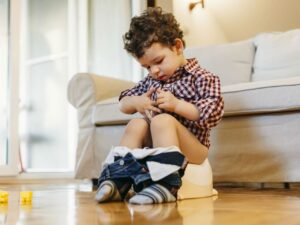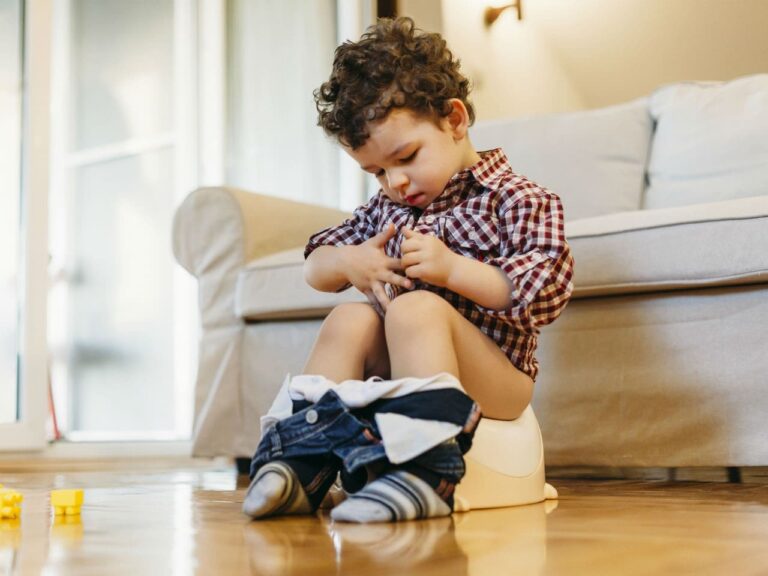 A step by step Guide of potty training for parents
– First, let the child sit on the toilet seat with clothes and like a normal chair and get up whenever they want to learn how to use it.
– After your child gets used to the toilet seat and sits on it regularly with their clothes on, try to put your baby on the toilet seat without wearing pants and diapers.
The next step is to show your child how to use the toilet seat. Take the stool from a dirty diaper to the toilet seat. Tip the stool from the diaper and into the toilet to show them that this is where stools go. Then let your child flush the toilet and watch the stool disappear away together.
Signs that your child is not ready for potty training:
If your child has not learned to use the toilet despite their physical health, it is because your child is not yet ready to use the toilet. It is recommended to repeat the previous steps again three months later.
Sometimes, children get so caught up in their activities that they forget to use the toilet. Remind your child to go to the toilet regularly to avoid this problem, but if this happens, calm down. Do not punish your child, simply change your child's clothes and continue to encourage your child to use the toilet seat.
Follow us on Instagram