If you're looking for advice on which sports are ideal for children, you're already taking a step in the right direction. Instead of sitting inside in front of a screen, children should play outside and take part in activities like sports and games.
It is easy for parents who work long hours to let their children spend much of the day glued to electronic devices, which harms their physical health. Getting children involved in enjoyable sports at a young age might encourage them to engage in physical activity, which can help them avoid health problems later in life. Besides promoting physical health, teaching them a sport can help them develop as team players and future leaders. Becoming physically active and mentally fulfilled are natural outcomes of making sport a regular part of life. We've made a list of the most fantastic options so you can choose a sport for your child that they'll enjoy taking part in.
How Sports Can Help Children
Activities for children range from T-ball to gymnastics. Children's physical, emotional, social, cognitive, and moral growth are all bolstered by participation in sports. Some advantages of sports for toddlers and kids under five are:
Increased potency.
Higher levels of confidence.
Enhanced capacity for independent thought.
More disciplined.
A stronger sense of what makes up right and wrong.
What sport is best for my child?
Soccer| children sports
Among children's sports,  playing soccer can better maintain their equilibrium. Improve your footwork by practicing juggling while searching for other players. Their cardiovascular fitness and stamina will improve with regular running.
Soccer, however, is not without its risks. Ankle twists and shin splints are two typical risks, as is heading the ball. Younger children's brains are more vulnerable to harm; hence, the American Academy of Pediatrics recommends against intentionally heading the soccer ball before age 13.
Basketball
As one of the best sports for 5 year olds basketball has little danger involved. It gets children moving about and hones their foot skills. Fast ball passing encourages children to work together and improves their focus. Exercising with a ball promotes speed, foot-eye coordination, flexibility, and muscular strength.
Swimming| children sports
Swimming is a great way to help your child overcome their fear of heights and water! Why not try swimming lessons? This is one of the most beneficial children sports. Individual attention from coaches and the camaraderie of playing on a team are both advantages for swimmers.
Your child can work on developing his or hers swimming skills without worrying about being judged by the other children on the team. Children can stay active and have a good time participating in this sport. Also, swimming is a life skill and will be useful when your child grows up.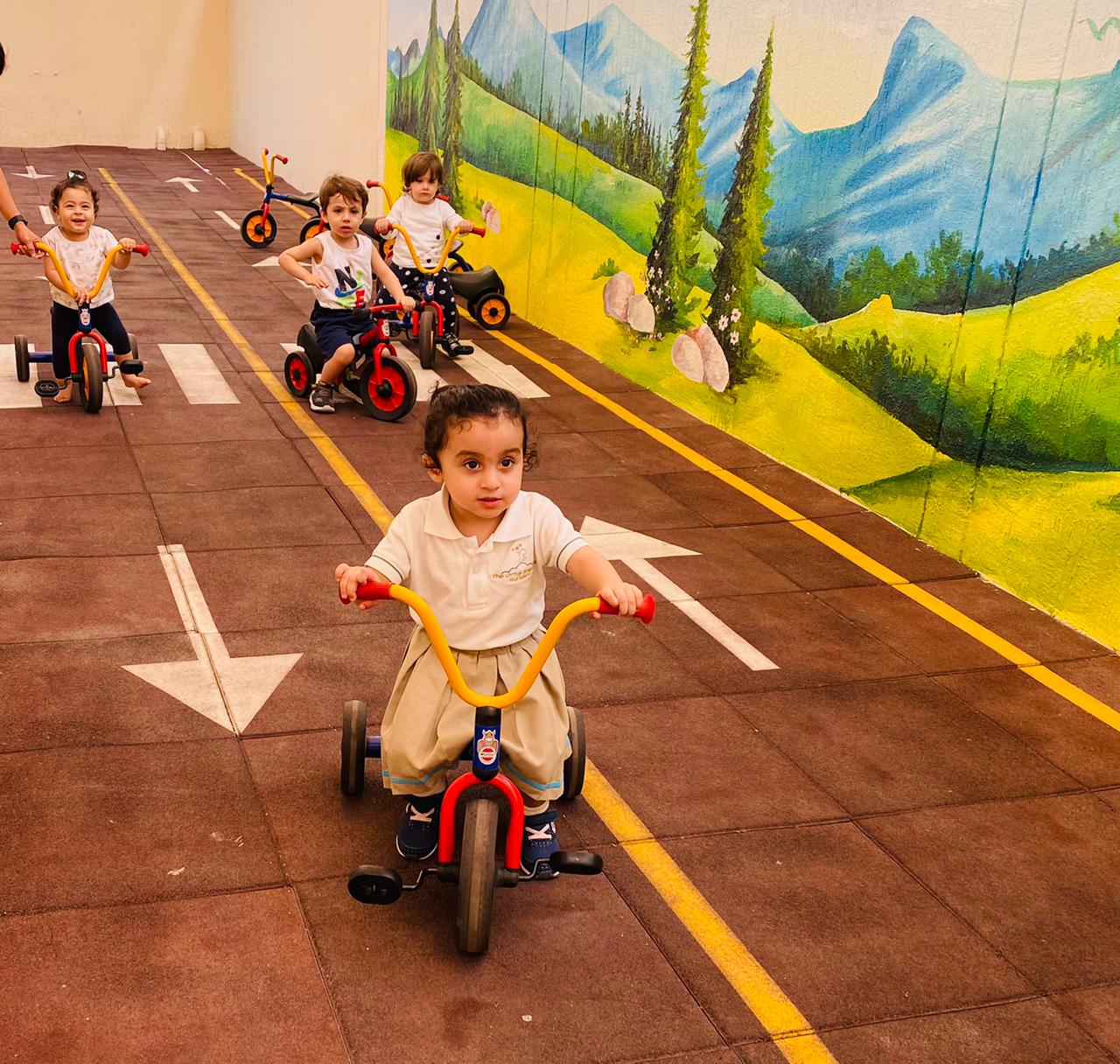 Bicycle| children sports
Children of all ages have tried to ride bicycles while their parents held onto the back seat. Among children's sports, bicycling is a fantastic way to get some fitness and have a lot of fun.
Your child should begin with a tricycle and then graduate to a two-wheeler with a training wheel. Don't be afraid to take away the safety net after seeing your youngster has mastered the activity. However, until they reach the age of 9, children shouldn't be allowed to ride bicycles equipped with gears or hand brakes.
Running
As one of the most popular sports for 6 year olds and 5 year olds, it's a good idea to introduce your child to running. It's a great way to get your kids moving and having fun at the same time. This is one of the simplest forms of physical activity.
The activity boosts their self-assurance, muscle strength and increase immune system strength, lung capacity, and resistance to illness (such as the common cold and cough).
Golf
Learning golf between the ages of 5 and 8 is optimal. Visit a driving range and see if your child is interested in golf to introduce them to the sport in a low-key and inexpensive setting. Golf will help your child to develop concentration and self-reliance.

Yoga
Children can truly benefit from yoga in many ways, including physically, emotionally, and their mental well-being. Many research in child psychology has found that Yoga for toddlers helps youngsters stay calm and focused even when faced with difficult situations. When it comes to raising a patient and respectful child, this is an essential ability to learn. An early childhood education program incorporating a yoga program can provide children with excellent learning opportunities and emotional growth while having fun.
Conclusion| children sports
Playing a sport is an excellent method for youngsters to stay active daily. You might introduce them to several sports until you find one that they excel in. Remember, children's sports programs encourage physical activity and discipline. If they excel at a particular sport, they may decide to become part of a team and play regularly.
If this is the case, children's mental health could improve, and their sense of self-worth and confidence could grow. They might also pick up some social graces and learn to work well with others. Children who regularly engage in sports report lower levels of stress and anxiety. In our nursery in Dubai, we ensure your children will be active during the day by playing various fun sports.