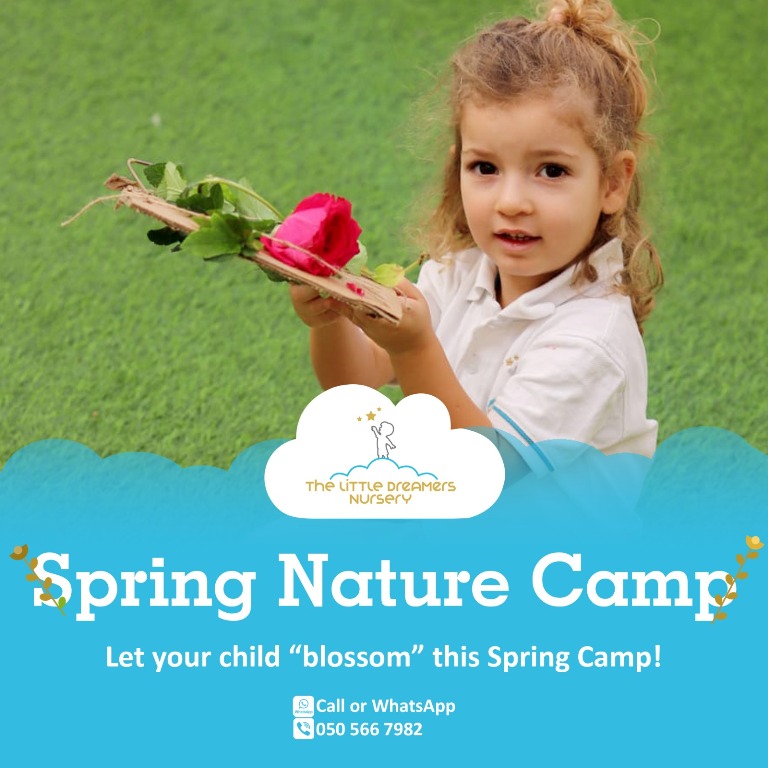 Dear Parents,
We are fast approaching the end of Term 2 on Friday 24th March.
We will be open for Spring Camp throughout the break for those of you staying in Dubai. If you are travelling during this period we wish you a Happy Holiday!
Please fill out the form below and return it by Friday 17th March so that we can ensure adequate staffing and activities for your little dreamers throughout the camp.
Week 1: Spring into the Season
Monday 27th March: Fairy Tale Adventure
Tuesday 28th March: We're going on a "leaf" hunt
Wednesday 29th March: My Little Fairy Garden
Thursday 30th March: How does your garden grow?
Friday 31st March: A "splashing" good time
Week 2: "Hop Little Bunnies"
Monday 3rd April: "Guess how much I love you"
Tuesday 4th April: It's a messy world
Wednesday 5th April: "That's not my bunny.."
Thursday 6th April: Egg-cellent Hunt
Friday 7th April: "Im so egg-cited" spring party
Options from 8:00am-2pm, 3:30pm and to 5:00pm
We will explore "Hop-tastic" activities and crafts throughout our Spring Camp
Spring Camp Fees

Discounts:
Booking two weeks in advance: 5% discount
Siblings: 10% discount
Weekly Camp Themes
Week 1 – Starting 27th March
Spring into the Season – "Hop" into The Little Dreamers Spring Camp! Come join us and have an "Egg-cellent" time exploring our topic "Spring into the Season." Join us also for "A Splashing good time" where the children will be exploring lots of water activities!
Week 2 – Starting 3rd April
Hop Little Bunnies – We welcome all our "Little Bunnies" to come and join us for an "Egg-citing" week of fun! We will be focusing on various stories, such as "Guess how much I love you." We also have a fantastic egg hunt and Spring Party for all the children to enjoy.