As parents, we all want to give our children the best opportunities to grow and succeed. One way to achieve this is through extracurricular activities, which can help develop a range of skills and interests. In Dubai, there are a variety of extracurricular options available for children, but with so many choices, it can be overwhelming to select the right activities for your child. In this article, we'll provide some guidance on how to choose the right extracurricular activities for your child in nurseries in Dubai.
The Importance of Extracurricular Activities for Children in Dubai
Extracurricular activities provide children with the opportunity to learn new skills, build friendships, and develop interests outside of the classroom. They can help children discover their passions and talents, and provide valuable experiences that can shape their future. In Dubai, with its diverse culture and range of activities available, extracurricular activities can also help children appreciate and respect different perspectives and cultures.

Factors to Consider When Selecting Extracurricular Activities for Your Child in Dubai Nurseries
When selecting extracurricular activities for your child, it's important to consider their interests, strengths, and personality. Look for activities that your child will enjoy and that align with their learning style. Consider the time commitment and cost of the activity, as well as the location and transportation needed. You should also consider the quality of the program and the qualifications of the instructors.
Importance of Selecting Age-Appropriate Extracurricular Activities for Your Child in Dubai
It's essential to choose activities that are appropriate for your child's age and developmental stage. For younger children, look for activities that focus on play-based learning and socialization, such as music or art classes. For older children, consider activities that will challenge them and help them develop their skills, such as sports or academic programs.
How to Balance Extracurricular Activities and Academics for Your Child in Dubai
While extracurricular activities can be beneficial for children, it's important to find a balance between these activities and academics. Ensure that your child has enough time for homework and studying, and that their extracurricular activities don't interfere with their academic performance. Talk to your child's teachers or nursery staff to ensure that they are aware of your child's schedule and can provide support.
Extracurricular Activities for Children in Dubai Nurseries
Dubai offers a wide range of extracurricular activities for children, including after-school activities, enrichment programs, skill-building activities, educational activities, recreational activities, talent development, physical activities, creative activities, and academic programs. Some of the top extracurricular activities for children in Dubai nurseries include music classes, sports teams, art classes, language programs, and STEM (science, technology, engineering, and math) activities.
How Extracurricular Activities Can Help Develop Your Child's Skills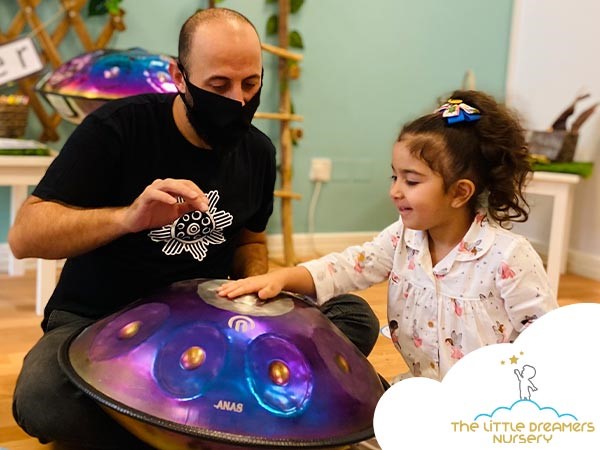 Extracurricular activities can help children develop a range of skills, such as communication, problem-solving, teamwork, and leadership. They can also help children build confidence, develop self-esteem, and learn how to manage their time effectively. By participating in extracurricular activities, children can develop a well-rounded set of skills that can help them succeed in school and in life.
Exploring Creative and Artistic Activities for Children in The Little Dreamers Nursery
Creative and artistic activities, such as music, art, and drama classes, can help children develop their imagination and creativity.
These activities can also provide a sense of accomplishment and self-expression for children. When selecting extracurricular activities for your child, you need to ensure that they are age appropriate.
It is important to choose activities that match your child's developmental level and interests. For instance, younger children might enjoy physical activities like dancing or playing outdoors, while older children might be more interested in academic enrichment programs or talent development activities.
At The Little Dreamers Nursery, we offer a range of extracurricular activities that cater to all age groups and interests.
Our enrichment programs include physical activities like yoga classes for children and fitness, creative activities like pottery classes and messy fun, and academic activities that focus on skill-building and talent development. Our bilingual education program also provides opportunities for children to learn Arabic and French, opening up a world of cultural understanding and appreciation.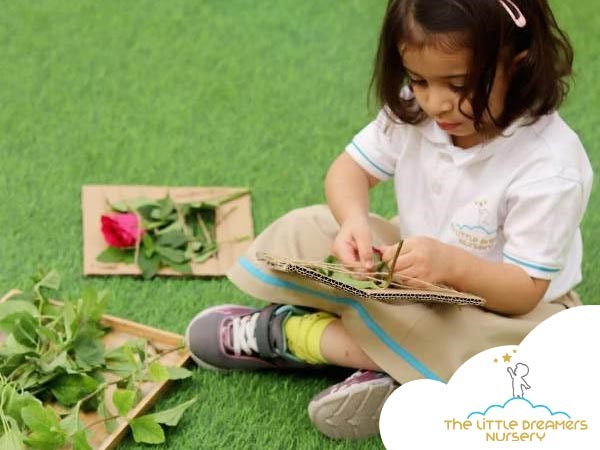 In conclusion, extracurricular activities play a vital role in a child's overall development and well-being. Dubai nurseries offer a diverse range of extracurricular options that can help children develop skills, build self-esteem, and explore their interests. When choosing activities for your child, it is important to consider factors like age, interests, and skill level, and to strike a balance between academics and extracurricular activities.
At The Little Dreamers Nursery, we offer a nurturing and supportive environment where children can thrive and grow, both academically and personally. Contact us to learn more about our nursery and the extracurricular activities we offer.