In today's society, it is crucial to empower children with the knowledge and understanding of consent and body autonomy from an early age. By teaching children about consent and respecting personal boundaries, we can help them develop healthy relationships, establish a strong sense of self, and promote their overall well-being.
At The Little Dreamers Nursery in Dubai, we believe in the importance of teaching these concepts to children in a loving and supportive environment. In this article, we will explore the significance of teaching consent to children, discuss strategies for teaching boundaries, and highlight the benefits of empowering children with body autonomy.
Understanding Consent and Body Autonomy
What is Consent?
Consent is a fundamental aspect of any healthy relationship. It is the ongoing process of freely and willingly giving permission for something to happen. Consent should always be enthusiastic, informed, and based on mutual respect and understanding. Teaching children about consent involves helping them understand the concept of personal boundaries and the importance of obtaining consent from others before engaging in any physical contact or activities.
Body Autonomy

Body autonomy refers to the right and ability to have control over one's own body. It means respecting and honoring personal boundaries and recognizing that each individual has the right to decide how they want their body to be treated.
Teaching children about body autonomy empowers them to make informed choices about their bodies and encourages them to respect the boundaries of others.
Strategies for Teaching Consent and Boundaries
Use Age-Appropriate Language
When teaching consent and boundaries to young children, it is important to use age-appropriate language and examples. Use simple and clear language that they can understand and relate to.
For example, you can explain consent by using phrases like "Ask before you hug or touch someone" or "Your body belongs to you, and you can say 'no' if you don't want to be touched."
Model Consent and Boundaries
Children learn by observing and imitating the behavior of adults around them. Model consent and boundaries in your own interactions with your child and others. Ask for their consent before hugging or tickling them, and respect their decisions if they say "no." By demonstrating respectful behavior, you provide a positive example for children to follow.
Emotional intelligence plays a crucial role in understanding and respecting boundaries. Teach children to identify and express their own emotions, as well as recognize and respect the emotions of others. Encourage open communication and empathy, and help children understand that everyone has different comfort levels when it comes to physical contact.
Establish Clear Rules and Boundaries
Set clear rules and boundaries within your family and encourage children to respect them. For example, establish rules about knocking before entering someone's room or asking for permission before borrowing someone's belongings. Consistently enforce these rules and explain the reasons behind them to help children understand the importance of boundaries.

Teach Body Safety
In addition to teaching consent and boundaries, it is important to educate children about body safety. Teach them the correct names for their body parts and explain that certain parts are private and should not be touched by others unless necessary for their health or safety. Encourage children to speak up if someone makes them feel uncomfortable or violates their boundaries.
Empowering Children with Body Autonomy
Building Confidence and Self-Esteem
Empowering children with body autonomy helps build their confidence and self-esteem. When children understand that their bodies belong to them and they have the right to make decisions about their bodies, they develop a strong sense of self-worth and assertiveness.
Developing Healthy Relationships
Teaching children about consent and body autonomy lays the foundation for healthy relationships. By understanding the importance of consent and boundaries, children learn to respect the autonomy and boundaries of others. This leads to more respectful and fulfilling relationships as they grow older.
Preventing Abuse and Bullying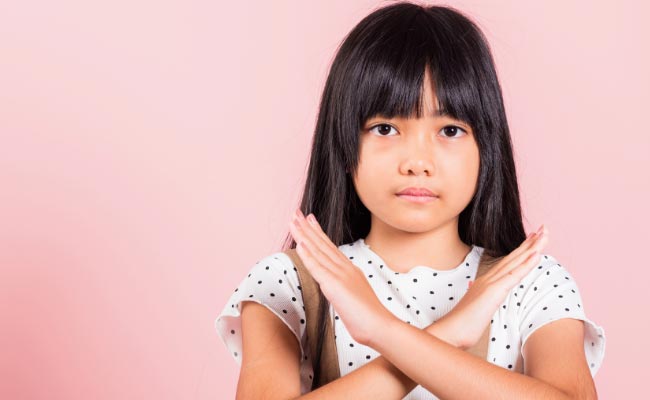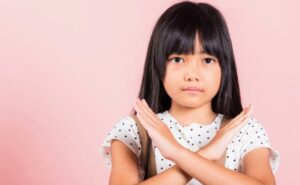 Knowledge of consent and body autonomy can serve as a protective factor against abuse and bullying. When children are aware of their rights and boundaries, they are better equipped to recognize and report inappropriate behavior. Empowered children are more likely to seek help and protect themselves and others from harm.
Conclusion
Teaching consent and body autonomy to children from an early age is a vital aspect of their development. At The Little Dreamers Nursery in Dubai, we are committed to providing a nurturing and inclusive environment where children learn about consent, boundaries, and body autonomy. Our experienced staff and comprehensive programs ensure that children develop a strong understanding of these concepts while fostering their emotional well-being and personal growth.
As the best nursery in Dubai, we prioritize the education and well-being of every child in our care. By teaching consent and body autonomy, we are helping children build the foundation for healthy relationships and equipping them with the skills needed to navigate the complexities of the modern world.
Contact The Little Dreamers Nursery today to learn more about our approach to teaching consent and body autonomy and discover how our nurturing environment can support your child's growth and development. Together, let's empower our children to become confident, respectful, and compassionate individuals.