Are you looking for the best preschool in Dubai? All parents want only the bests for their children, we understand. As a responsible parent, you are probably doing a lot of research to find a good nursery centre for your kids. And understandably, it can sometimes get quite exhausting! 
 Good news! We have the honour to be here and help. What are the characteristics of a good nursery centre? If you are looking for a good nursery centre in Dubai, we are here to help you find your answers.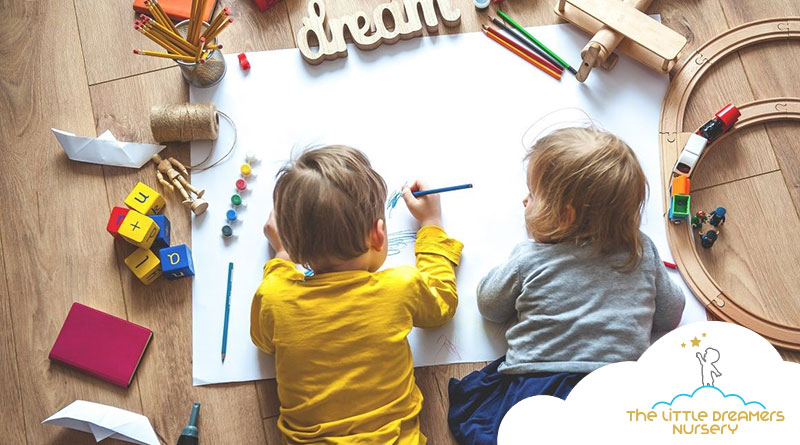 Some mothers love their work and would like to return to work after giving birth. If they decide that a kindergarten is what they need for their child, They will want to find one that has positive feedback in terms of safety, staff, expenses and the curriculum. Consider the below factors to learn how to choose the best nursery in Dubai.
When you're looking for a nursery school, there are some basic things. You will want to visit several nursery schools to see which one seem to be the best.
What characteristics should I look for in a good nursery centre?
 To help parents find a good preschool for their kids, here are some of the most important characteristics that every good preschool has. We suggest that you really notice these factors if you are looking for nearby kindergarten schools. Of course, the characteristics listed below, are our most important values in the Little Dreamers Nursery. Let's take a look!
1. Cleanliness and Safety
The number one characteristic of every nursery centre should be safety. If you are going to have your child stay in a place for several hours, you want to make sure it is totally safe. That's why we suggest that you always visit the centre in the first place and check everything for yourself.
Make sure there are no infractions such as exposed wires, or even fire hazards. Of course, some of the infractions might not be so easy to notice, so you need to spot everything quite carefully.
During the visit, pay attention to safety. It is very important to look around and ask a few questions before deciding. You may not know much about security, but you can at least pay attention to the cameras to see how well this place is covered.
Ever heard of the white glove test? This method is just the perfect method for checking how clean a nursery centre is. using this method, you will only need a cotton pad. Use this cotton pad to check the debris and dirt in the place. Of course, the place can not shine bright at every moment! some amount of dirt and debris is just acceptable. Although, it is totally up to you to decide what amount is acceptable. 
 The Little Dreamers nursery is the place where you can rest assured of safety and cleanness. We understand your worries as a responsible parent of a child, and that's why we take great care of the safety and cleanness of the place. You'd be most welcome to visit the Little Dreamers Nursery and check everything for yourself, to make sure your child will be totally safe and secure in this place. 
2. Good Reputation of a Nursery Centre
A great nursery centre has a solid reputation! You might want to see if the current parent, or his previous parents, have been happy with the services. Reviews from other parents can be a great help to decide if the preschool is right for your child. Reputation is definitely one of the most important factors to find the best kindergarten in Dubai. 
 The Little Dreamers Nursery can manage to connect you with current parents, or previous parents. If you need to get reviews from other parents, feel free to contact us and we will get it managed. 

3. A Compassionate Environment of a Good Nursery Centre
A warm and compassionate environment can make learning a lot easier. If your child is going to go to a nursery centre, it will probably be his/her first time away from home and your loving care. That's why every parent needs to make sure the environment is quite comforting, friendly and compassionate. 
 Dreamers Nursery aims to create a compassionate, engaging and fun environment. The teachers in our team interact with every child with quite a compassionate approach and try to make the classroom feel as engaging and fun as possible. 
 Being away from parents for almost the first time in life can be a stressful experience for many young children. But you are not alone in this! We are here to help your child deal with this experience in the best way possible. Passion, flexibility, and a sense of humour are some of the values in our nursery centre, which help your child relax and appreciate the experience.
4. Hands-on learning
The curriculum of the nursery is probably the most important area to consider. This is an area that will help people learn what kind of education their child will receive, no matter how small it may be. There is a wide range of activities and options that can be included. The curriculum is so important because some views of the world automatically join him, and you'll want to be sure that it is not too contradictory to your own.
"Experiencing" and "doing" are the best methods that a child can learn. Children need to learn by discovery and play! That is how they start to enjoy learning and appreciate it. The best that nursery centre is the one that does not only teach children but also gets children interested in learning. And that's exactly what the Little Dreamers Nursery centre aims to do!
 We do our best to engage children in play and discovery as a super effective way to learn. We don't want children to only learn, we want them to enjoy learning!
We recommend reading this post if you would like to know about the curriculum in a nursery.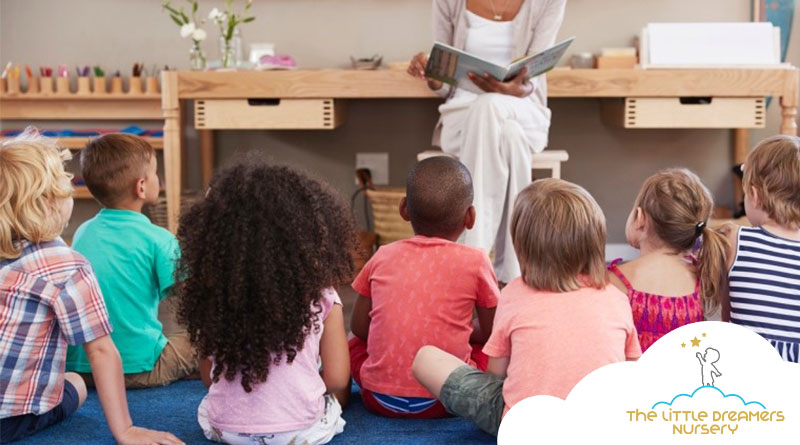 5. Caring Caregivers and Teachers
Staff is another area that needs to be considered. The basic information about each employee to the participants is important. There should not be anyone with a criminal past and there should definitely not be sex offenders. You should ask the management if the biographies are regularly checked when the person starts work. If this is not the case, you should not go to this place or ask you to use it for staff. You can not risk handing your child over to dangerous hands.
Making sure a caregiver, or teacher, has the needed certificates is easy, but how much do they really care? caring deeply about children is one of the most important characteristics of a nursery centre. This characteristic is sometimes even a lot more important than certification and training. We assure you that the caregivers and teachers in the Little Dreamers Nursery are quite qualified, have degrees related to the job, and deeply care about children at the same time. 
 We believe that body language, tone of voice, the words we use when talking to children, and the kind of conversations we have with them are quite important. These factors are true, which indicates if a caregiver or a teacher really cares about children and respects them. That's why, in our nursery centre, we care so much about these little details. Our team is eager to cooperate with you, shoulder to shoulder, in the great responsibility of training your child. 
6.The Reasonable Cost
The cost is always taken into account. Sometimes the state or place of work may include taking care of the child. You will need to know if you will get any help with this. If you do not do it, you need time to compare prices.
The Last Word
If you are looking for good nurseries in Dubai (or nearby kindergarten schools), we are here to help!  the Little Dreamers Nursery in Dubai works hard to maintain a safe, warm and compassionate environment for children. We try our best to make learning as fun and engaging as possible for kids, through play, discovery and fun activities. We understand how great the duty of training a child is, and we are here to work shoulder to shoulder with you to reach this aim!