At The Little Dreamers Nursery, we believe in promoting holistic development and nurturing the well-being of our little ones. That's why we are excited to celebrate the International Day of Yoga on June 21st with our children. Yoga is not just for adults; it offers numerous benefits for children too! Join us as we embark on a journey of mindfulness, physical fitness, and cultural exploration.
The Benefits of Yoga for Children's Physical and Mental Health
Yoga is a fantastic practice that combines physical movements, breathing exercises, and mindfulness techniques. Here are some of the incredible benefits of yoga for children:
Physical Fitness and Flexibility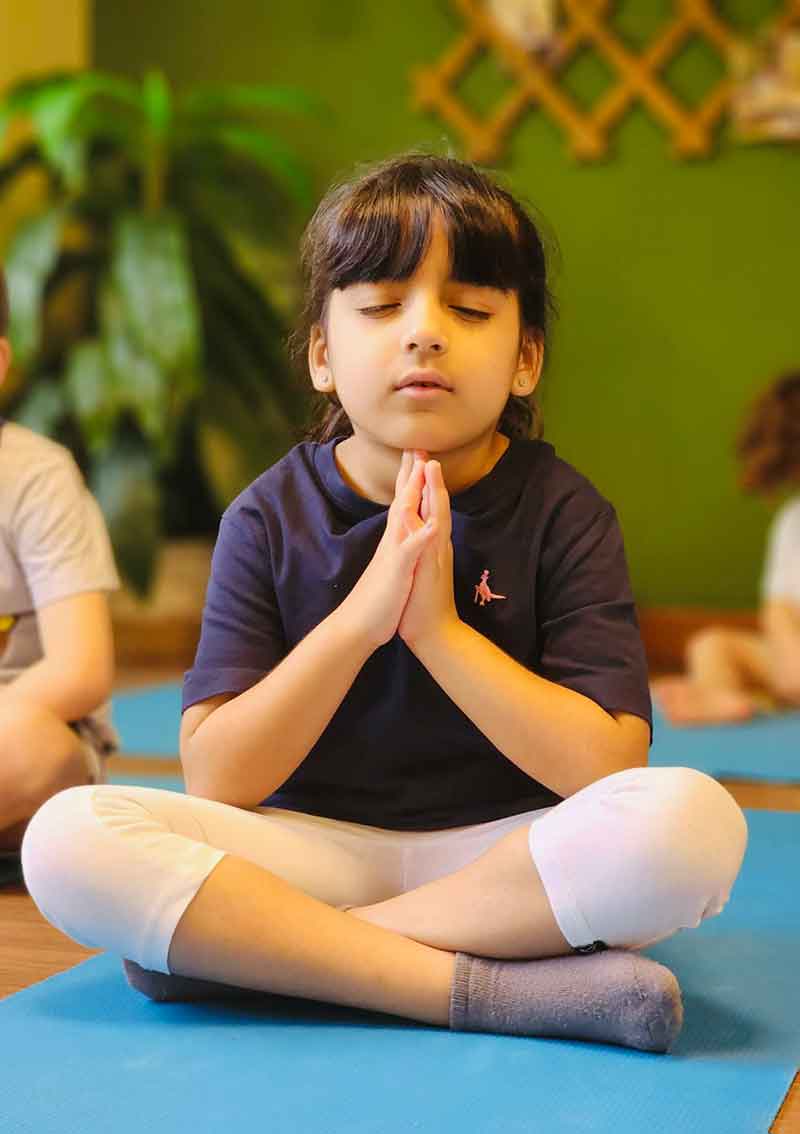 Yoga poses help children improve their strength, balance, and flexibility. Through gentle stretching and controlled movements, yoga promotes healthy growth and development of muscles and bones. It enhances their coordination and body awareness, setting a strong foundation for a lifetime of physical well-being.
Mindfulness and Stress Management
Yoga teaches children to focus on the present moment and cultivate mindfulness. By practicing breathing exercises and relaxation techniques, they learn to manage stress and anxiety. Yoga empowers children with valuable tools to calm their minds, regulate their emotions, and find inner peace, creating a positive impact on their mental well-being.
Cognitive Development and Concentration
The practice of yoga involves concentration and mindful awareness of the body and breath. Regular yoga sessions can improve children's attention span, memory, and cognitive abilities. It enhances their ability to stay focused, which positively influences their learning potential and academic performance.
Emotional Well-being and Self-Confidence
Yoga encourages self-expression and emotional intelligence. Through yoga, children learn to connect with their emotions, build self-awareness, and develop a positive self-image. The sense of achievement they experience when mastering new poses boosts their self-confidence and self-esteem, nurturing their emotional well-being.

Celebrating International Day of Yoga at The Little Dreamers Nursery
On June 21st, we have planned a day full of exciting activities to celebrate International Day of Yoga with our little dreamers. Here's what you can expect:
Yoga Poses and Mindfulness Activities
Our experienced yoga instructors will guide the children through age-appropriate yoga poses and mindfulness activities. They will learn fun and engaging ways to move their bodies, stretch their muscles, and practice mindful breathing. These activities will promote physical fitness, mindfulness, and a sense of calm.
Cultural Exploration
International Day of Yoga is an opportunity to introduce children to the rich heritage and traditions of Indian culture. We will incorporate elements of Indian music, dance, and storytelling into our celebrations. Through cultural exploration, children will develop an appreciation for diversity and broaden their horizons.
Creating a Lasting Connection
Our aim is not only to celebrate International Day of Yoga but also to create a lasting connection with the practice. We will provide resources and guidance for parents to continue incorporating yoga into their child's daily routine at home. Together, we can build a foundation of health, wellness, and mindfulness that extends beyond this special day.
Conclusion
As we prepare to celebrate International Day of Yoga, we invite you to join us in embracing this beautiful practice that benefits children's physical and mental well-being. At The Little Dreamers Nursery, we believe in nurturing the whole child, and yoga is an integral part of our holistic approach. Let's empower our children with the tools of yoga, mindfulness, and cultural appreciation, paving the way for a healthy, balanced, and joyful life.
Contact us today to learn more about our nursery and how we incorporate yoga and other enriching activities into our daily curriculum. At our nursery in Jumeirah, we are dedicated to providing a nurturing and stimulating environment where children can thrive and develop a love for learning.
Join us as we celebrate International Day of Yoga on June 21st and embark on a journey of health, wellness, mindfulness, and cultural exploration. Together, let's make a positive impact on our children's lives, equipping them with the skills and knowledge they need to thrive in an ever-changing world.