Parenthood is a beautiful and rewarding journey that comes with its own set of challenges. One of the most common challenges faced by parents today is finding the balance between work and family life.
It can often feel like a juggling act, trying to meet the demands of a career while ensuring quality time and care for your family. In this article, we will explore the importance of balancing work and family life, as well as provide practical strategies to help you navigate this delicate equilibrium.
The Significance of Balancing Work and Family Life
The Impact on Family Well-being
Balancing work and family life is essential for the overall well-being of your family. It allows you to create a nurturing and supportive environment where your children feel loved, heard, and cared for. Spending quality time with your family fosters strong relationships, promotes emotional well-being, and helps children develop a sense of security and belonging.
Personal Fulfillment
Balancing work and family life also contributes to your personal fulfillment and happiness. It allows you to pursue your career goals while still being present for important milestones and moments in your children's lives. Achieving a sense of balance helps reduce stress and guilt, enabling you to fully enjoy both your professional and personal roles.
Strategies for Balancing Work and Family Life

Establish Priorities and Set Boundaries
Start by identifying your priorities and values. Determine what matters most to you and your family. Once you have a clear understanding of your priorities, you can set boundaries that align with them. This may involve setting limits on work hours, avoiding unnecessary overtime, and dedicating specific periods for family activities and quality time.
Effective Time Management
Develop effective time management strategies to maximize productivity and create dedicated time for your family. Prioritize tasks, delegate when possible, and avoid multitasking. Schedule family activities and commitments just as you would work-related tasks. Remember, it's not about quantity but the quality of time spent with your loved ones.
Maintain open and honest communication with your employer, colleagues, and family members. Talk to your employer about flexible work arrangements that can accommodate your family's needs. Communicate your expectations and limitations to ensure everyone understands your commitments and can provide the necessary support.
Delegate and Seek Support
Don't be afraid to ask for help and delegate tasks both at work and at home. Reach out to your partner, family members, or trusted friends for support. Consider hiring a reliable caregiver or exploring childcare options, such as this top nursery in Dubai, The Little Dreamers Nursery, where your child can receive excellent care and education.
Remember to prioritize self-care. Taking care of yourself physically, mentally, and emotionally is crucial to maintaining a healthy work-life balance. Engage in activities that recharge you, such as exercising, pursuing hobbies, or practicing mindfulness and relaxation techniques. When you prioritize self-care, you'll have more energy and patience to devote to your family and work responsibilities.
---
Introducing the Top 25 UAE Kids Blogs list! 
If you're a parent or guardian in the United Arab Emirates, this compilation is a treasure trove of valuable information and entertainment for your little ones. Feedspot.com has carefully curated the best blogs catering to children's interests, offering engaging content, educational resources, and family-friendly activities.
Whether you seek parenting advice, creative DIY projects, or simply a fun read, this list has got you covered. Don't miss out on exploring the vibrant world of UAE kids blogs with this fantastic compilation!
We're thrilled to announce that The Little Dreamers Nursery has secured a well-deserved spot on this prestigious list. As one of the leading UAE kids blogs, our nursery blog is dedicated to providing valuable insights, tips, and inspiration for parents on the beautiful journey of raising children.
We take immense pride in assisting parents in creating nurturing environments and fostering their little ones' growth and development. With a diverse range of articles, expert advice, and engaging content, The Little Dreamers Nursery aims to make parenting an enjoyable and fulfilling experience. Join us on this exciting adventure as we support and guide parents through every stage of their child's life, and don't forget to check the Top 25 UAE Kids Blogs list!
---
One Great Way to Balance Family and Work-Life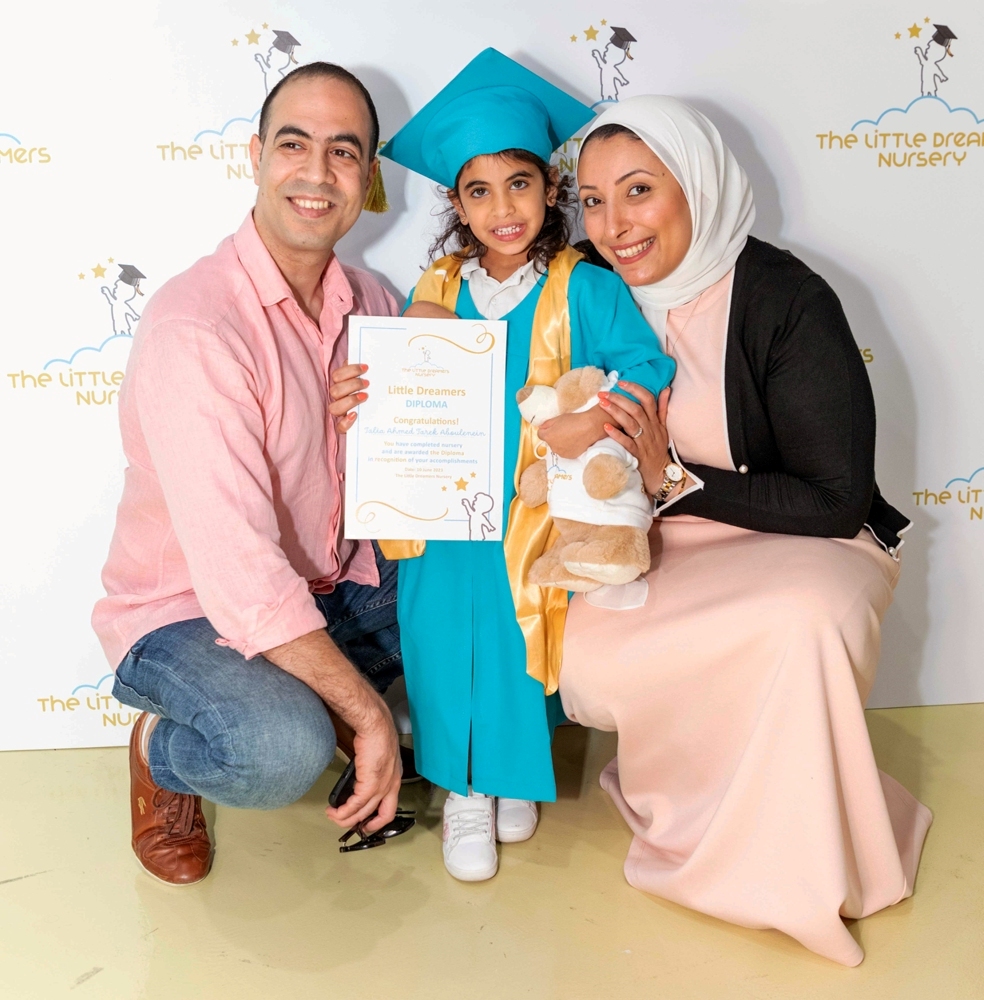 At The Little Dreamers Nursery, we understand the challenges parents face in balancing work and family life. We are an award-winning nursery in Dubai, Jumeirah 3, offering a nurturing and safe environment for your child. Our dedicated team of highly qualified teachers and caregivers follows the Early Years Foundation Stage (EYFS) curriculum, providing your child with the best education services within the early years in Dubai.
Enrolling your child at The Little Dreamers Nursery can help you achieve a better work-life balance. Our enriching nursery activities and facilities, including pottery classes, messy fun, outdoor and indoor play areas, yoga and fitness, library, indoor forest, and little chefs program, ensure that your child receives a well-rounded education while you pursue your career.
Conclusion
Balancing work and family life is an ongoing process that requires patience, adaptability, and self-reflection. By establishing priorities, setting boundaries, practicing effective time management, and seeking support, you can create a harmonious and fulfilling life that encompasses both your professional and personal roles.
Remember, The Little Dreamers Nursery is here to support you on your parenting journey. As the best nursery in Dubai, Jumeirah 3, we provide a nurturing and loving environment where your child can learn and grow. Let us be a part of your family's support system and help you achieve a balanced work-life integration.
Contact The Little Dreamers Nursery today and discover how our award-winning nursery in Dubai can contribute to your family's well-being and success. Together, we can create a harmonious and fulfilling life for you and your little dreamers.