Nursery activities for different ages from 3 months to 4 years old
Many people assume that a Nursery is just a place where they can leave their child for a few hours to have some time to themselves or to place their child whilst they go to work. However, a nursery is not just a place to take care of your child but a place to educate them and to develop their socialisation skills.
It is considered best for children to be in their family environment and with their parents until the end of 3 months old. Feelings of primary psychological security and emotional attachment must be properly and naturally formed within the family. From this age onwards, children also need social experiences. Communicating with peers and learning many concepts can be provided for children through community and peers. A child's social development, their understanding of how to communicate with others, their ability to learn the nursery environment's language and their understanding of verbal and non-verbal communication and all other child development skills will be supported in a good nursery centre in Dubai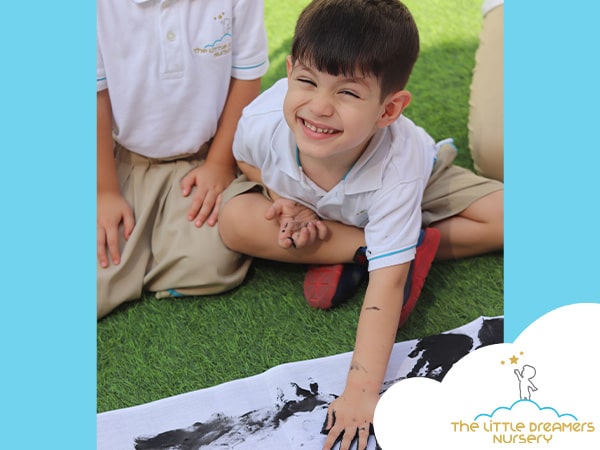 In a Nursery, the children's daily program (nursery curriculum) has a special routine. The children's sleep and eating routines follow a regular routine on a daily basis. Preschool play and learning activities can play an important role in raising children. New activities for children in a nursery class can be effective in entertaining children and engaging their interest in learning.
Take the role of a nursery and activities in preschool in raising children seriously
We are all social beings; we need to be able to effectively communicate with others throughout our lives. This is another reason why attending kindergarten is beneficial as it can play an important role in supporting children's communication skills.
In social environments such as nurseries and preschools, they will help to teach children about boundaries, norms and values. As a child ages, the role of the family gradually decreases and the role of early years centres in modelling appropriate behaviour and social norms increases. Therefore, a nursery is usually eventually considered more beneficial for children than the home environment.
Children are far more vulnerable in the nursery and preschool than at home and with their families. This is because they will feel out of their comfort zone. If the educators at a nursery or preschool are trained, efficient, and specialized in raising children, they will be able to put the children at ease and help to raise them in the best possible way.
With the growing number of working parents, many children spend more than half of their day in nurseries and will acquire many behaviours, values and patterns from their early years centre.

Care and education in preschool can be listed as follows
1- Replacing the presence of parents. It is not just about care and nursing but the best thing to do is to pay attention to all aspects of the child's physical development and emotional upbringing.
2- Establishing human, moral, social, cultural, belief and religious values ​​in children
3- To develop each child's talents and abilities
4- Preparing the children to be ready for primary school
According to the above definitions, when a child enters the nursery, the most critical issue is to ensure their mental security in the new environment and create peace for the child in the preschool. Especially children under three years old who need more attention and emotional care at the beginning of the arrival due to having severe dependence on their family.
Admission to nursery should start from a few hours and gradually with the mother. The child should also stay longer each day than the day before. After a while (which cannot be considered the same for all children), the mother's presence in the nursery will gradually decrease and the child will stay in the nursery for a short time in the absence of the mother. It should be continued like this until the child gradually accepts the new conditions.
It is not recommended to stay with the child in the first days of entering the nursery for a long time without the support of the parents. If a child is unable to adjust for up to three weeks in their nursery or preschool, they should stop being cared for in daycare and find another way to care for them that is less traumatic to them. Staying in a nursery should enhance their academic and emotional development, not hinder it.
Children from the age of two and a half are not always satisfied being alone or with individual play. Usually, they are happy to see other children and tend to enjoy being with playmates. Therefore, the age of socialisation and joining the group, in the current conditions of our society, can be considered from about two and a half to three years old.
Therefore, the role of the nursery is important at this age. Parents who require to send their infants to a nursery, even from 2 or 3 months of age, must first be very careful in choosing the nursery and have all of the necessary information. Because these children are unable to understand why they are no longer in their family environment/comfort zone. Therefore, they should be placed in a place that is trustworthy in terms of meeting the specific emotional and physical needs of their age group.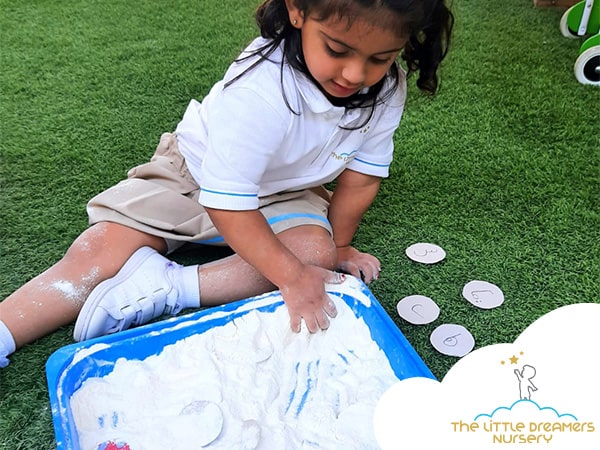 A nursery in Dubai or preschool should be able to fill the child's lack of emotional care of parents when joining a nursery by choosing a caring and kind educator that is aware of the issues a child may face upon joining their centre.
Psychological research on children under three years of age shows that children's emotional deficiency due to the lack of love of the mother or their career can make children more vulnerable and suffer from mental illness in the future. Attachment is a strong emotional bond between the child and the caregiver and is the basis of the child's future social and cognitive adaptation.
Many children who are taken from their parents in the first days of entering nursery and immediately handed over to the teacher with crying and screaming suffer from enuresis, fever and physical pain, insomnia, fears of unknown causes and sometimes stuttering. It is a sign of the anxiety that the child is experiencing in the face of the new environment due to the lack of psychological-emotional security.
Therefore, the quality and manner of the child's initial communication with their teacher/caregiver gradually take on wider dimensions and its importance becomes more and more apparent. Caregivers who are reluctant to meet the needs of children due to lack of interest in the child, high preoccupation, lack of funding or other issues, instead of providing a suitable environment for the child's development, will provide grounds for abnormalities in the child. They can limit and hinder children's abilities and capabilities.
Related Article:
What Should a 4-Year-Old Know Educationally Before Starting School?
Nursery Tour
Application Submission
Tuition Fee, Documentation, and Enrollment